Killers of 72-year-old man confess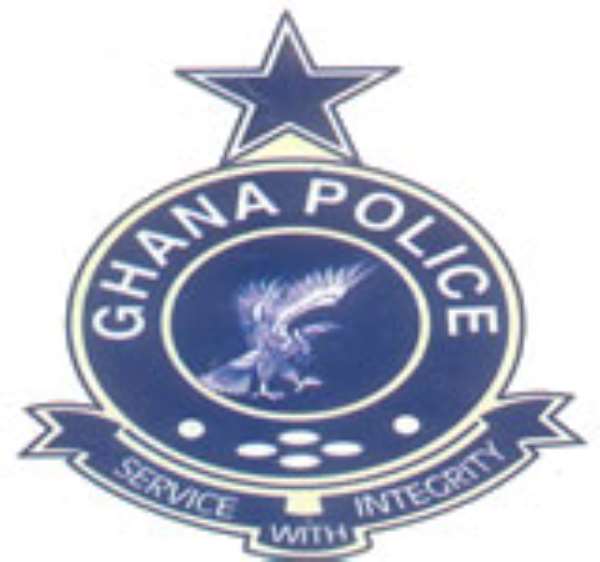 Two persons who have been arrested for their alleged involvement in the murder of a 72 year-old pensioner at Dansoman in Accra have confessed their complicity in the crime to the Dansoman Police.
The suspects, who have been detained by the police pending further investigations into the matter, are Emmanuel Kwabena Asare-Ayeh, alias K.B., 24, a step-grandson of the deceased, and Jonas Kpakpo Allotey, alias Kpakpo Saamoa, 26, who claims to be a mason at Busia Junction, Odorkor.
Also arrested are Abeiku Thompson, 44, a drinking bar operator at Odorkor, and Aisha Razak, 19, who allegedly bought some of the items stolen from the deceased, Mr Emmanuel Kwasi Ayeh.
According to Kpakpo Allotey, Asare-Ayeh whom he had known at Odorkor two weeks before the crime, had told him that his step-grandfather had received a large amount in dollars from abroad so they should plan to steal the money.
He said in the morning of February 29, 2008, they smoked Indian hemp and went to the deceased's residence at Dansoman Zodiac to carry out the plan.
Kpakpo Allotey stated that when they entered the house, Mr Ayeh was not around so Asare-Ayeh told him to wait outside, while he went inside and locked up two wild dogs who were barking.
He said when the old man, who had gone for treatment at the hospital, returned in the afternoon, Asare-Ayeh invited him (Kpakpo Allotey) to Mr Ayeh's bedroom and they started struggling with the deceased, as he prevented them from looting his items.
Kpakpo Allotey said to prevent the deceased from screaming to attract people to the scene, they cut a telephone cable and used it to tie his hands, legs and neck, and forced a piece of cloth into his throat with a spoon.
He said they then conveyed the man, who was bleeding from the ears and
nose and struggling in pain, from the living room to his bedroom, covered him with some cloths and packed various items into a bag, in addition to GH¢240, and bolted.
He mentioned some of the stolen items as six full pieces of wax print, a DVD player, a blender, a mobile phone, designer candles, an electric iron an electric heater, a radio set, ladies' panties and perfumes.
According to him, they sold a full piece of the 170th anniversary cloth of the Methodist Church of Ghana at Agona Swedru, while the other items were sold to a number of people, including Abeiku and Aisha.
Corroborating the evidence of his accomplice, Asare-Ayeh said Kpakpo Allotey hit the deceased's head against the wall and told him to assist in tying him.
He said as Kpakpo Allotey was the elder of the two, he (Kpakpo Allotey) shared the money and gave him (Asare-Ayeh GH¢100 while he took GH¢140.
Asare-Ayeh, who broke down in tears while narrating his side of the story, said he had regretted killing his step- grandfather but could not eventually get the dollars for which they had committed the crime.
Explaining how Kpakpo Allotey was captured, the Dansoman District Police Commander, Mr Alex Yartey-Tawiah, said a week after Asare-Ayeh had been apprehended at his hideout at Kasoa, the police had information that his accomplice was hiding at Agbogbloshie.
He said a team of policemen was dispatched to the area on May 21, 2008 and, during a swoop Allotey and nine other criminals, including Aisha who had bought some of the stolen goods, were arrested.
According to the district commander, when they were searched, a full piece of cloth, four mobile phones and 17 wrappers of a substance believed to be cocaine were found.
The late Mr Ayeh's 40-year-old daughter, Ms Joyce Umanta, who was at the police station, identified the cloth as belonging to her late father.
The other suspects who have been detained in police cells pending further investigations into the matter are Yaw Fockley, Anitey Addy, Stephen Nana Osei, George Arthur, Kofi Kyei, Dennis Quarshie and Kofi Akuoko.