Cuban Medical Brigade reviews performance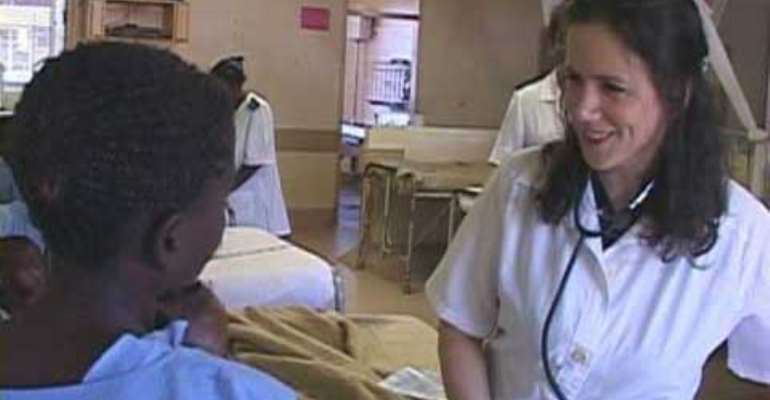 The Cuban Medical Brigade in Ghana on Thursday
held its Ninth National Scientific Workshop to review its performance,
share research findings and experiences in the past year.
The workshop would also give them the opportunity to interact with stakeholders in the health sector in respect of the various diseases that afflicted the people in the communities the Cuban doctors served and make recommendations.
Mr Abraham Dwuma Odoom, Deputy Minister of Health, said the Cuban medical officers had proved to be good ambassadors of their country since Ghana signed the joint cooperation agreement with their government in April 1982 to assist Ghana's health care delivery.
He said the government and the people of Ghana recognized the crucial role being played by the Cuban medical officers who accepted posting to remote areas in the country where some Ghanaian health professionals refused to go.
Mr Odoom added that over the years, Cuba offered scholarships to Ghanaians to study in Cuba. It also supplemented the government's effort by incurring an additional expenditure to train their doctors in providing quality health care services to people of Ghana.
The Minister noted that the research findings would guide the Ministry of Health and other policy makers to make informed decisions to deal with the actual health problems on the ground.
Dr Miguel Gustavo Perez Cruz, Cuban Ambassador to Ghana, said Cuba-Ghana relationship dated as far back as 50 years and the two countries had been supporting each other.
He said the Cuban government would add 16 more scholarships for doctors bringing the total number to 36. It would also increase the number of Cuban medical officers from 189 to 200.
Dr Lamech Abora Addo, Senior Medical officer of the Mampong District Hospital, who presented the performance review, said malaria and diarrhoea recorded the highest paediatric cases they attended to in children between the ages of one and four years.
Hypertension and asthma, he said, topped the non-communicable diseases in adults in the year of review.
Dr Addo said the brigade also opened new services during the under review which were endoscopy and the Ear Nose and Throat Service at the Sunyani hospital, Orthodontic at the 37 Military Hospital and a laboratory at Bolgatanga Regional Hospital.