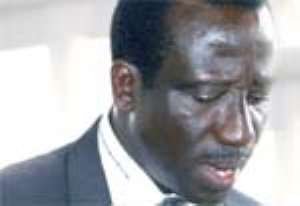 Full scale implementation of the Communication Service Tax (CST) will begin on June 1, 2008.
CITY & BUSINESS GUIDE gathers that the CST as its name implies, may include national fixed network operators, internet service providers (ISP) and FM operators- all of whom belong to the Class 1 license according to the National Communication Authority (NCA).
Initially, only the mobile service providers were supposed to bear the cost. But the amendment of the Talk Tax Act to CST Act 2008, Act 754 triggered the inclusion of the other telecommunication and association operators.
With the operation of the CST from the beginning of next month, 6 percent charges will be levied on all communication services.
While the tax will be placed directly on service providers, the burden will be passed directly onto the consumers.
The decision came to light when officials of the Valued Added Tax (VAT) Service met operators in the communication industry including mobile service operators and ISP yesterday to brainstorm on the programme.
The VAT Service which will be the tax agency responsible for the collection of the CST levy announced tougher sanctions such as a penalty of GH¢2,000 and a further GH¢500 for each day for late submission of the returns.
According to Nii Ayi Ayitey, Assistant Commissioner in charge of Research, Monitoring and Evaluation, the communication operators are to submit their returns every month accompanying payment.
With regard to free zone enterprises, companies granted Class 1 license by NCA are required to charge CST on all communication services provided to consumers in the domestic economy and account thereof to the VAT Service.
On whether he liked the provisions made in the CST, Philip Sowah, Chief Executive Officer of new mobile operator, Celtel told CITY & BUSINESS GUIDE on the sidelines that the CST is okay since it is basically VAT and will therefore not be much of a burden to them.
When CITY & BUSINESS GUIDE asked Ato Sarpong, Chief Executive Officer of African Online whether ISPs are included, he stated that he was not so sure but the presentation pointed to the fact that they may be involved.
Part of the monies to be accrued from the CST will be used to fund the National Youth Employment Programme (NYEP) while the rest will be used to support development projects.
Meanwhile, the CST will be launched tomorrow Friday May 23, 2008.
By Charles Nixon Yeboah & Alesha Porisky