CNN Picks 23 For Journalists Awards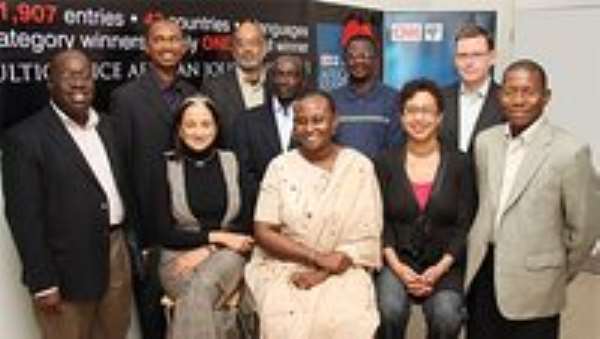 Two journalists from Ghana are among 23 selected for this year's CNN MultiChoice Journalists Awards slated for July 19, in Accra.
They are Daniel Nkrumah of the Daily Graphic, and Israel Laryea, of Joy FM.
Mr Edward Boateng, Executive Chairman of Global Media Alliance and founder of CNN MultiChoice Awards, announced this yesterday at a news conference.
In all, 1,907 entries were received from 880 journalists from 43 countries across the continent.
This brings to seven, the number of Ghanaian journalists who have won the award in the competition since its inception in 1995. Mrs Joana Mante of the Radio division, Ghana Broadcasting Corporation, won the maiden award in 1995.
Mr Boateng said winners in various categories will be announced at a gala awards ceremony at the State Banquet Hall in Accra. In all, he said 153 journalists have since won the awards.
He was particularly impressed by the quality of the entries that were received from Ghana, saying that their content were very good and of high standard. He said 55 journalists from Ghana entered the competition with an average of two stories each.
Ms Anne A. Sackey, head of publicity, MultiChoice, Ghana, said all the finalists will be invited for a full programme in Accra, which would include a seminar.
She said that even though 23 people have been nominated, only 19 will be awarded.