Africa's media bosses examine emerging digital media platforms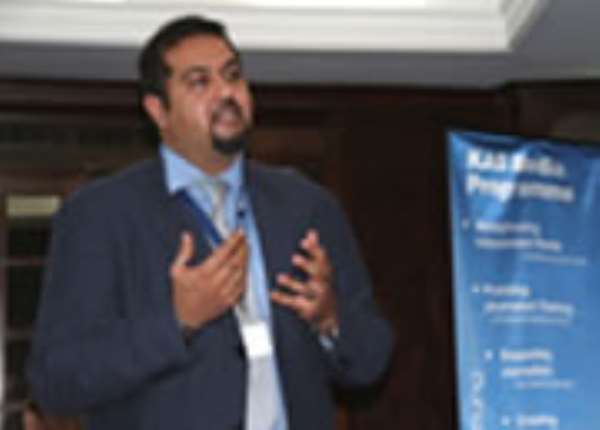 JOHANNESBURG, May 15 – Leaders of Africa's news media meet in Uganda in a week's time for an annual summit focusing on how the continent is embracing new media technologies to serve the changing needs and interests of their customers.
The senior editors and CEOs of media firms stretching from South Africa, Namibia and Swaziland in the south to Kenya and Ethiopia in the north and from Senegal, Ghana and the Ivory Coast in the west will meet in Kampala for three days from May 25 for their Africa Media Leadership Conference.
The conference is co-hosted by Rhodes University's Sol Plaatje Institute for Media Leadership in South Africa and Germany's Konrad Adenauer Stiftung Foundation.
"This year's conference is looking at a range of digital media platforms that have emerged and continue to emerge around the world and the challenges that face media companies in Africa in adopting and adapting these platforms for their competitive advantage," said Francis Mdlongwa, Director of the Sol Plaatje Institute (SPI).
"Given the breath-taking technological changes which are re-shaping and even redefining the entire media industry, we felt that Africa should pause, take stock, look at what works and does not work in our part of the world and why, and plan ahead," he added.
The SPI is Africa's only university-level institution offering high-level media management and leadership training programmes to both practising and aspirant media leaders from across the continent. It runs a post-graduate programme in media management and leadership and a series of certificated management programmes for senior editorial and business media managers.
Frank Windeck, the head of the Konrad Adenauer Stiftung's Sub-Sahara Africa Media Programme, the sponsor of the Africa Media Leadership Conference series, said: "These meetings give Africa's top media people a unique opportunity to network at the highest level and to examine key industry and other issues which concern them and to seek practical solutions by examining case studies drawn from Africa."
The conference will be attended by 40 media executives.
The conference series was launched by the SPI and the Konrad Adenauer Stiftung in 2002 to promote high-level interaction among Africa's media chiefs and to seek practical, innovative and creative solutions to challenges faced by the African media.
The conference meets annually in an African country, and past conferences have debated topics such as Revenue Generation for Robust African Media (Cape Town, South Africa); South Meets East: Strategic Challenges for African Media (Nairobi, Kenya); Managing Media in Recession (Mauritius); and Policies and Strategies for Media Viability (Maputo, Mozambique).
Issued by:
SPI Director Francis Mdlongwa (email: [email protected]; mobile phone +27-(0) 83-629-2312; office phone +27-(0) 46-603-8781; fax +27-(0) 46-622-9591)
KAS Director for Sub-Sahara Africa Media Programme Frank Windeck (email: [email protected]; office phone +27-(0) 11-214-2903)
For any further information on the Africa Media Leadership Conference, please contact either Francis or Frank.