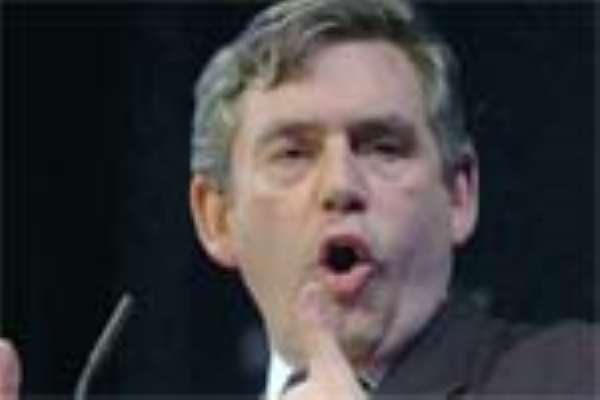 The outlook for the UK economy has got worse and the Bank of England must act to stop a major downturn, the British Chambers of Commerce (BCC) has warned.
The current economic slowdown will be more prolonged than previously thought, it argued, with consumer spending remaining weak until the end of 2009.
The Bank of England must be more "pro-active" in countering the threat to growth and business prospects.
The Bank left interest rates on hold at 5 percent last week.
The widely-expected decision was criticised by some business groups which have called on the Bank to be more aggressive in cutting the cost of borrowing to assist consumer confidence.
The Bank has trimmed rates three times since December but the 0.4 percent economic growth in the first quarter was the lowest quarterly figure since the start of 2005.
Although the Bank remains concerned about growing inflationary pressures, most economists believe it will reduce borrowing by at least a half point by the end of the year.
But the BCC warned against undue caution due to the worsening economic prospects.
"The longer the Monetary Policy Committee waits now, the bigger the danger that the situation would deteriorate and the policy choices would become more difficult and more unpleasant later in the year," said David Kern, the BCC s economic adviser.
"Waiting unduly before easing further would pose unacceptable threats to growth."
In its latest quarterly economic update, the BCC downgraded its forecasts for annual growth next year from 2 percent to 1.6 percent.
This, it said, was due to the "sharp deceleration" in consumer spending expected over the next 18 months as a result of rising household bills and falling house prices.
While stressing that a recession remained "unlikely", the BCC said the next 18 months would be "difficult and risky" and called on the government to offer extra support for small firms.
Meanwhile, UK unemployment rose by 14,000 to 1.61 million in the three months to March, official figures show.
The number of people claiming Jobseeker s Allowance climbed by 7,200 to 806,300 last month, the Office for National Statistics (ONS) said.
Analysts warned the figures may indicate that global financial problems were hitting the UK and could impact the labour market in coming months.
The unemployment rate was unchanged at 5.2 percent in the three months to March.
"Jobless claims show the labour market is starting to weaken," said Chiara Corsa, an analyst with Unicredit.
"I do expect further deceleration in the pace of job creation as the economy has already started a below-trend journey."
The region where the unemployment rate was the highest was the North East, at 6.3 percent, followed by the North West. The South West had the lowest rate of unemployment at 3.6 percent.
BBC