Akufo-Addo: NPP is not ethically biased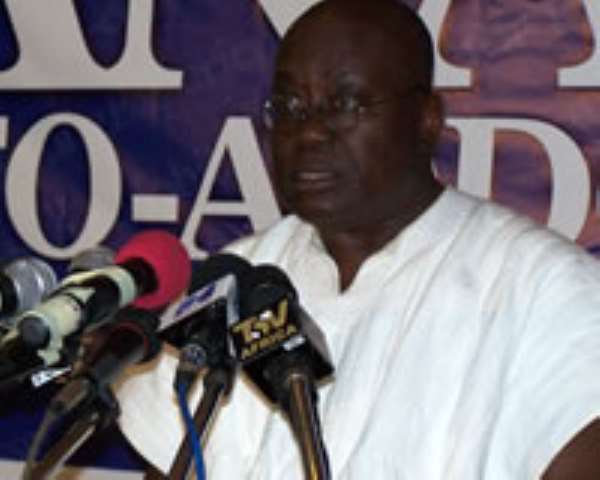 The flag bearer of the New Patriotic Party (NPP), Nana Addo Dankwah Akufo-Addo has asked the people of the Volta region to dispel notions that his party is ethnically biased.
Nana Addo who is on a three-week tour of the region told a gathering of supporters in Hohoe that the NPP would work actively for conciliation.
He acknowledged that the party has had difficult times in the region, evidenced by its poor performance in elections since 1992.
Nana Addo said the party would devote more time to campaign in the region to change the prevailing perception.
"It's not true that our party is the party of tribal people; it's not true. We're looking for a country to build a united Ghana where all the people of Ghana feel secured so as to commit their contributions to the growth and advancement of our nation," he said.
He said at the top on the party's agenda has been build a country that develops the individuals to achieve their dreams.
He said the NPP had over the years given Ghanaians equal opportunities and asked the people to give the party another mandate.