Muslims Push For Boniface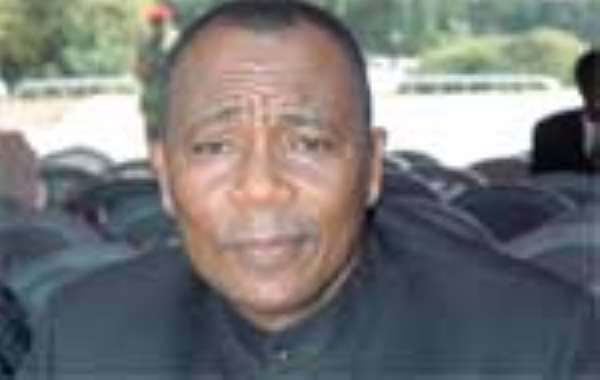 A GROUP calling itself Association of Northern Residents in Kumasi has broken its silence on the issue of a running mate to Nana Addo Dankwa Akufo-Addo, the presidential candidate of the ruling New Patriotic Party (NPP).
The group has observed that Hon Alhaji Abubakar Saddique Boniface, the Minister of Water Resources, Works and Housing was best cut to partner Nana Akufo-Addo as running mate for the December 7 presidential election.
In a press release signed by the chairman and secretary of the association, Mr. Patrick Asiedu and Abdul Rashid Seidu respectively, the association stated categorically that among the names that had come up in the media, the Member of Parliament (MP) for Salaga was the perfect choice who could collaborate with Nana for victory in the December poll.
"Now that the opposition NDC has come up and selected Hon. John Dramani Mahama as the running mate to Prof Mills, it will be a road to victory for the NPP if the youthful exuberant Minister was chosen to partner Nana Akufo-Addo," the group observed.
The group contended that Hon. Boniface, on many occasions, had made it clear from his actions from the year 2000 till date that he was a true Northerner, Zongolian and Moslem, therefore the NPP would have a lot to tell Ghanaians and for that matter Northerners.

"We don't want to preach politics of ethnicity and religion but choosing Hon. Boniface will inspire, motivate and bring the Zongo communities closer to the NPP to boost the party's chances of retaining power," the group maintained.
According to the release the Minister has unique qualities that make his message cut across the political divide and could therefore attract floating voters for the NPP.
"Indeed Hon. Boniface is an epitome of honesty, selflessness, respect and a mentor for the youth in the Zongo, Northern and Islamic communities, so his choice as running mate will assure the NPP of a landslide in the upcoming election," the release indicated.
The release disclosed that Hon. Boniface since his election as MP for Salaga had helped the constituents in diverse ways including improving the standard of education, maintaining peace, creation of job opportunities and sponsoring needy Muslims to travel to Mecca for Hajj, among others.
"We are therefore appealing to Nana Addo Dankwa Akufo-
Addo, the elders of the party and the national executive council to consider the NPP MP for Salaga as the running mate for the impending poll," it underscored.
From Morgan Owusu, Kumasi