GTB Charged To Set Up Bank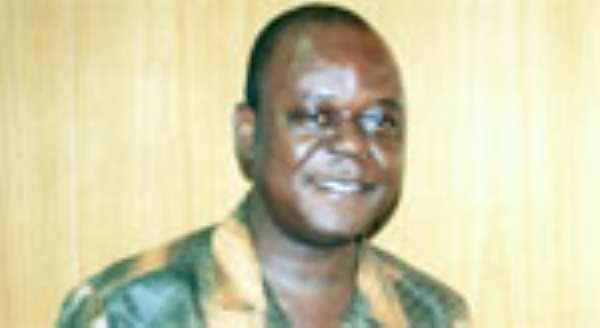 FIRST President of the Ghana Restaurants Association, Frank Apeagyei has thrown a big challenge to the Ghana Tourist Board (GTB) to set up its own bank, which would help improve and augment its operations.
According to him, the absence of such innovations has incapacitated the smooth functioning of the industry, citing the example of how Bank for Housing and Construction was established.
To realize this task, he stressed that the Board should come out of its shells to partner with the private sector and other collaborators in the tourism industry.
He made the call over the weekend at a meeting held between the Ghana Tourist Board and the various blocs of the Private Sector Tourism Trade Associations in Accra.
Mr. Apeagyei, who was sponsored by the government to study journalism at the London School of Journalism, also indicated "standards of the industry cannot improve if there are always constraints", mentioning the non-existence of tourism programme exchanges with developed countries, as well as getting qualified and professional cooks and drivers for the car rentals among others.
Meanwhile, a report by the GTB indicates that tourism development on employment reached 206,091 in 2007, representing a 12.5 percent increase as against 183,192, recorded in 2006.
The tally, according to the report, was from both direct and indirect jobs created.
About 1,461 hotels were also licensed to operate in 2007, with the previous year witnessing the registration of 1,427 hotels.
The Ghana Tourist Board presently operates with the new charter approved by parliament last year.
Under this charter, it is stipulated that the Board should promote Ghana's tourist products in identified and potential markets to maximize tourist arrivals among others.