POLICE PROBE MYSTERY DEATH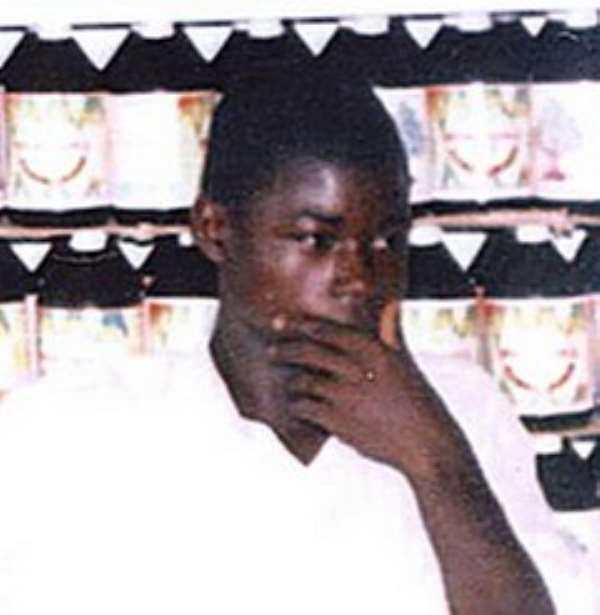 THE police are trying to unravel the mystery of how an intruder managed to force his way into a house and murder the house owner while his wild guard dogs kept mute, and why the children of the house were found locked up in their room.
Another mystery is the disappearance of the houseboy shortly before the murder.
Inspector Joseph Darkwa, Public Relations Officer of the police Criminal Investigation Department (CID) told the Times that on April 16, the Adenta Police had information that the Managing Director of Decent Freight Limited, Akwasi Asamoah, had been murdered at his residence at Abokoi, near Accra. Police went to the house and found Asamoah dead in a pool of blood.
Police investigations linked Yaw Anokye, 16 a former houseboy of Asamoah, to the murder.
In March this year, Anokye allegedly stole two blank cheques of his master and as Mr Asamoah threatened to report him to the police he left the house and had since not returned.
Police suspect that Anokye locked up Mr Asamoah's children before committing the murder.
The fact that the guard dogs in the house did not bark is an indication that whoever perpetrated the murder was known to the dogs, they believe.
Also, the police believe that the intruder knew the house very well, especially as he was able to locate the children's room.
According to Inspector Darkwa, Mr Asamoah's wife had travelled at the time of the murder.
He said that the case was originally being handled by the Adenta police but the CID at the police headquarters has now taken over the investigation.