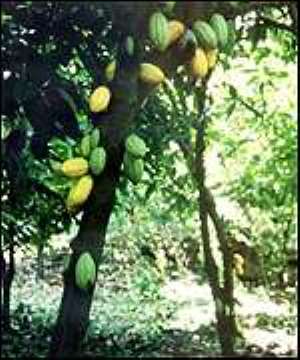 The government has released 60 billion cedis for the proposed mass spraying of cocoa farms against disease infestation, which commences early next month.
Ebenezer Kwesi Gyasi, National Project Coordinator of the project who announced this at Agona Swedru said the spraying would be done twice over a period of two months.
If time and resources permitted there would be a third round of spraying, Gyasi told a forum to brief farmers, spraying officers and officials of the Ministry of Food and Agriculture on the exercise.
He said a taskforce has been set up at the regional, district and village levels organize and implement the programme. The regional taskforce, headed by the regional ministers will comprise regional agricultural directors, cocoa disease control officers, chief farmers and representatives of cocoa buying companies.