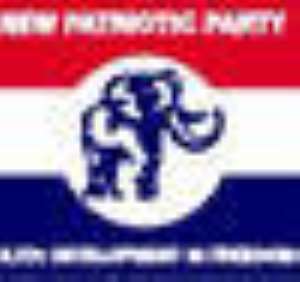 Attempts to divide the New Patriotic Party (NPP) along parochial and narrow minded tribal or ethnic lines will not be tolerated, the Party warned in Accra on Thursday.
A statement signed by Kwadwo Afari, Press Secretary of the party said, "the NPP wishes to stress unequivocally that the NPP Government has no room for dogmatic sectarians whose actions and utterances have the tendency to weaken the relation between the party and its supporters countrywide".
It said: "the NPP, at the moment is one strong, united party and all members, no matter where they come from and who they are, must put their energies into the people's economic struggle".
This would "hasten the great event of national reconstruction instead of wasting time on unnecessary tribal politics".
The statement said the country's present economic and political situation demanded that Ghanaians moved towards national unity and reconciliation for development.
It said, "those who see themselves as spokespersons, should rather seek to unite the people instead of "whipping up unnecessary ethnic tensions".