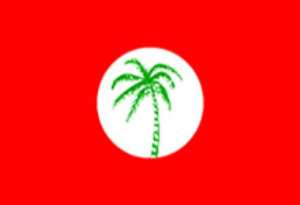 The Peoples National Convention (PNC) says the final list of parliamentary candidates selected nationwide to contest the December polls on the party's ticket should be out in June.
National Chairman, Alhaji Ahmed Rahmadan said regional executives of the party have been tasked to submit details of candidates selected so far to the Standing Committee later this month.
He told Joy News the party's primaries have been incident-free since they started two months ago.
Alhaji Rahmadan expressed the hope that the trend would continue to see the party meet its target of a successful nationwide parliamentary primaries.
The party has set the target to wrap up its primaries across the country by June.
He said the PNC is for the first time recording some of the finest and most competent candidates to contest on the ticket of the party.
"I think this time around we are getting more communicative candidates; candidates who stand the task of representing their people in parliament," he said.
Alhaji Rahmadan was also glad there seems to be a growing list of candidates who are "well of" and capable of financing their campaigns.
By Fiifi Koomson