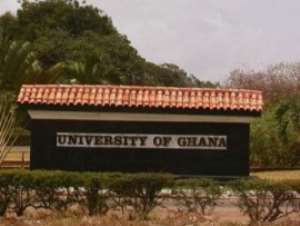 SOME parents and students have complained about the high level of rent being charged by certain hostel owners on some of the university campuses in the country.
They have argued that since most Ghanaians are reeling under economic hardships, coupled with low income levels of workers, providers of these facilities should have taken the plight of parents into consideration when fixing the charges.
For instance, while the University of Ghana charges ¢150,000 for resident students for one semester, the Ghana Hostels Limited charges ¢1,250,000 per student in a room which accommodates four students for two semisters of nine months. An amount of ¢2.6 million is charged by the company for two students who share certain categories of accommodation.
When contacted, an official of the Ghana Hostels Limited explained that the company took several factors into consideration before arriving at the charges.
The official said the charges include water, electricity and a refundable deposit which can be used for the replacement of certain items the students may damage.
He said the company, as a private enterprise, needs to recover its investment at profit over a certain period and that it took into consideration factors pertaining to the payment of rental charges.
He said even certain persons, including lecturers, have also built facilities and are offering them for rentals at their own prices and so as a private company, it has the right to determine how much should be paid for those facilities.
He said even though the company has a social responsibility, it has to also maintain its competitiveness and viability by charging economic rates.
He said landlords have the right to fix charges for their accommodation and it is left to the tenant to accept the offer or not.
Meanwhile, both fresh and continuing students of the University of Ghana, Legon, are paying the 50 per cent of the Academic Facility User Fees (AFUF) plus other approved charges to enable them to register for the first semester of this academic year as directed by the university authorities.
A visit to the campus yesterday revealed that the exercise went on smoothly without any hitch contrary to speculations that some continuing students might attempt to disrupt the registration exercise as the Students Representative Council (SRC) of that university had reminded the students last week that payment of user fees must be made strictly in line with the government's approved figures announced recently by the Minister of Education.
It was observed that some students had queued patiently at the Standard Chartered Bank to withdraw money to settle their bills before the registration.
A number of students the Graphic spoke to said they decided to pay the new approved fees as demanded by the authorities because they had no option but to do so and wait for a refund anytime the government makes good its promise to pay the 30 per cent rebate.