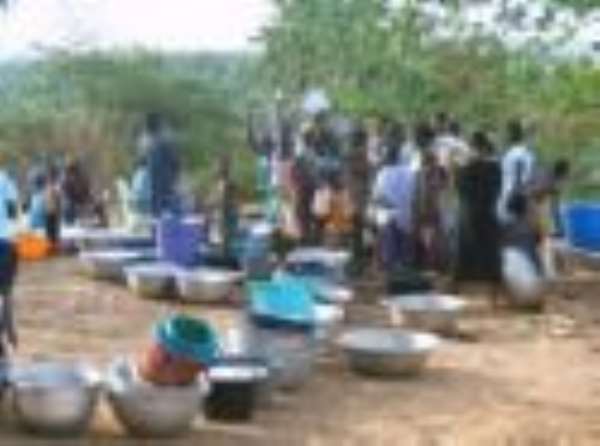 Mr Foster Gyimah-Danso, Chairman of Ablekuma North Sub-Metro Council in Accra, has called on the Ghana Water Company to ensure regular water supply to Nyamekye near Abeka, in Accra and its environs.
He said for over a year, water supply to the area has been irregular and ceased flowing recently and expressed surprise that communities like Alafia, Odokor Official Town and North Darkuman, all close to Nyamekye were getting almost 24-hour water supply.
Mr Gyimah-Danso, a former assembly member of the Darkuman West Electoral Area, was speaking on the water situation in the area in an interview with the Ghana News Agency on Saturday.
He said the situation was affecting the socio-economic lives of the people citing residents of Mambo Spot and Parker Hotel areas who were buying water from neighbouring communities at high cost.
Mr Gyimah-Danso expressed worry that women and children who often cross the Darkuman-Nyamekye road and the Mallam-Lapaz highway for water, risked being knocked down by vehicles.
Children in particular get to school late and in the evening go out to look for water instead of studying, he said.