Tourism Occupies Centre Stage In Ghanaian Economy - Minister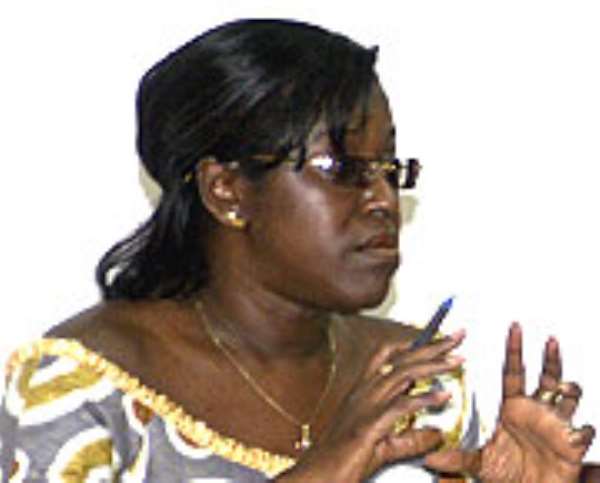 Mrs Oboshie Sai Cofie, Minister for Tourism and Diasporan Relations
Mrs Oboshie Sai Cofie, Minister for Tourism and Diasporan Relations, last Friday said that the tourism industry has in recent times captured centre stage in the Ghanaian economy
She said tourism had been making appreciable impact on the people's way of life and the sector was seriously positioning itself as a priority of the country.
Mrs Sai Cofie was speaking at her first official assignment as the sector Minister for Tourism and Diasporan at a sponsors dinner night organised by the Ministry to honour its sponsors and educate them on the benefits of tourism to national development
She noted that many historic meetings and events such as the African Union Summit and the Ghana 2008 soccer fiesta that were organised in the country had been tourism-related, displaying the tourism potentials of the country.
'Ghana's hard earned image and legendary hospitality were sold to visitors and the whole world as a destination with something uniquely to offer,' she said.
Mrs Cofie said the Ministry was committed to raising the standards in the industry to meet international expectations despite inadequate funds. 'With the understanding that tourism is a government led, private sector driven and community-based undertaking, the roles of non-governmental stakeholders cannot be under-emphasised.'
The Minister called for continued support and sponsorship for the sector to enable it succeed and called on major players to contribute to the development of tourism.
Mr Owusu-Amoakohene, a Research Advisor at the Ministry, who gave a presentation about benefits of tourism to national development said Ghana's tourism was growing at a faster pace.
He urged policy makers to pay attention to the sector adding that tourists from other African countries represented 44 per cent of tourists who came to the country.
Mr Owusu-Amoakohene called for more training programmes, increased public education and general interest in the industry since tourism could help move the country into a middle income status.
Mr Jake Obetsebi-Lamptey, Former Minister for Tourism and Diasporan Relations, who was described as an icon of tourism in Ghana by Mrs Cofie, appealed for funds to help develop the industry.
He called on corporate organisations to consider investment in tourism as a lucrative venture since the benefits would certainly be reaped in future if properly managed.
Awards were presented to winners of the school essay competition on Emancipation and corporate organisations.
Mibes Hospitality, a private tourism organisation, one of the groups that received award, was acclaimed a tourism organisation committed to improving the industry.