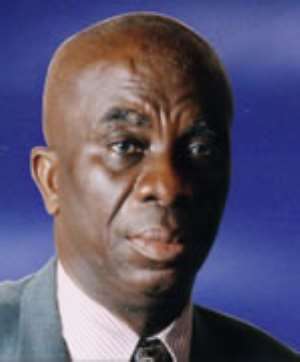 A Minister of State at the Interior Ministry, Nana Obiri Boahen, is advocating a cessation in media exposures of extracts of the report of the parliamentary committee that probed the missing parcels of cocaine from the exhibits room of the Police Headquarters.
He said what the probe committee did was to forward its report to the office of the Attorney General and Minister of Justice for legal advice and it was inappropriate to engender public debate based on bits and pieces of the report.
Obiri Boahen said it was not wrong for people to obtain copies of the committee's report, however, he said the impression he gets is that the publications are based on extracts, which could have been taken out of context.
Expressing what he said was his personal view on the ongoing debate, Obiri Boahen said based on what advice the Attorney General's office puts out, the Government would issue a White Paper on the issue and thought that would be the opportune time for informed public debate.
He does not know when the White Paper would be issued but said he hoped it would be soon.
The Kojo-Armah-led committee could not establish who was responsible for the missing parcels of cocaine after sitting for six weeks.
"What I am saying is that, yes there is nothing wrong if you have a copy of it. Fair enough. But I am saying that even if I have a copy and you have a cop, let us wait for the Ministry of Justice and Attorney General to come out with the legal advice then we can start to discuss it. Because you see, the impression I gather is that some of the papers are publishing extracts so you would be tempted to rely on these extracts which perhaps might have been quoted out of context," he said on radio in Accra.