2008 elections, run-off very likely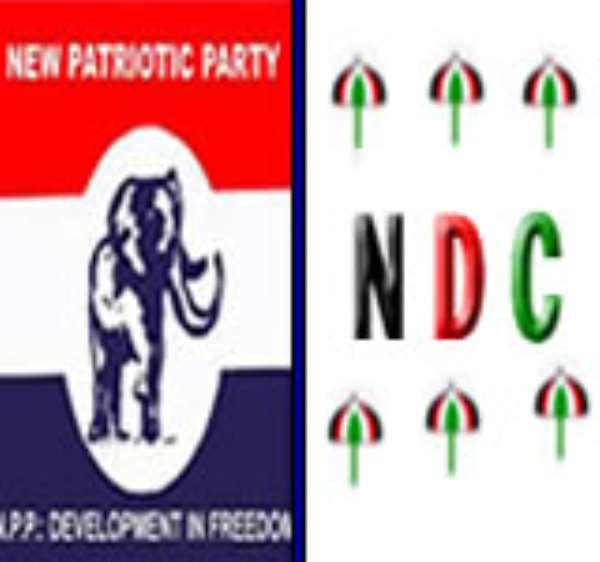 The Daily Dispatch newspaper says polls show dwindling fortunes for NPP, NDC in the December elections.
There is however an improvement in the share of votes for the Convention People's Party (CPP).
The paper says the polls were done before major political developments such as the resignation from and subsequent to the NPP by Mr. Alan Kyerematen and the selection of Mr. John Mahama as running mate for the NDC flag bearer.
The polls showed that if elections were held in July last year, the NPP would have polled 48.9 per cent to 40.6 per cent for NDC, 3.9 per cent for CPP and 1.4 per cent for PNC and 5 per cent undecided.
For March the polls showed that the share of votes for the NPP dropped to 42.2 per cent, and NDC, 39.3 per cent.
CPP's votes increased from 3.9 per cent to 11.6 per cent, PNC 2.1 per cent and 4.7 per cent of voters still undecided.
From the analysis the 2008 elections most probably will go into a run-off.