Missing cocaine saga: Akagbo on bail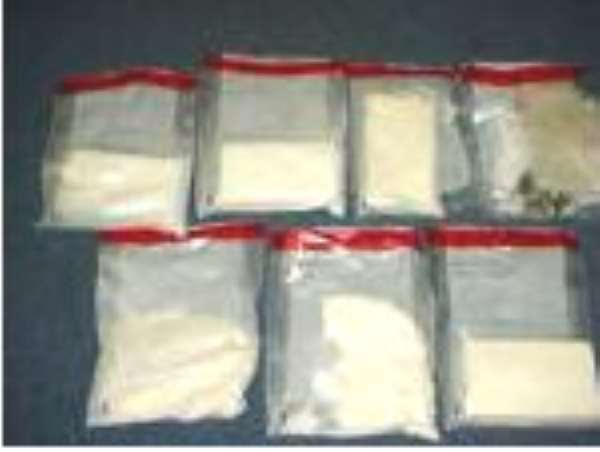 The Storekeeper of the Exhibits Store at the CID Headquarters, Deputy Superintendent of Police (DSP) Patrick Akagbo, has been released on bail.
His release on May 7, 2008, followed a letter written to that effect by the Director-General of the Criminal Investigations Department (CID), Deputy Commissioner of Police (DCOP) Frank Adu-Poku.
He was said to have been released on health grounds.
A source close to the Bureau of National Investigations (BNI told the Daily Graphic at the weekend that while in detention, DSP Akagbo visited hospital three times a week due to a health condition.
It explained that DSP Akagbo was held in the BNI cells at the instance of the Police Administration.
DSP Akagbo was detained in the BNI cells on January 28, following the orders of the Director-General of the CID after it was detected that some cocaine at the Exhibits Store had gone missing.
He had since been in the BNI cells. The Kojo Armah Committee, which was subsequently set up to investigate the missing cocaine, recommended that DSP Akagbo be prosecuted.
It said although the committee could not pinpoint any single person or group of persons who had substituted the cocaine, DSP Akagbo, who kept the keys to the store, should be held responsible for dereliction of duty.
The government is, however, yet to officially react to the findings and recommendations of the committee.