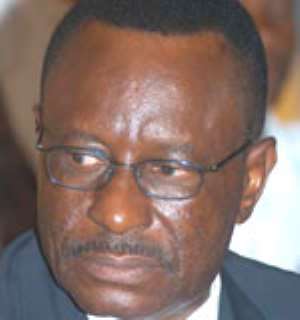 The Executive Implementation Committee (EIC) of the Accra Plastic Waste Management Project (APWMP), together with its collaborators, has lunched the 2nd phase of plastic waste collection in the Greater Accra metropolis.
According to the Managing Director of APWMP, Mr. Ebbo Botwe, the committee would use prosecutors, from the Accra Metropolitan Assembly (AMA), to prosecute any offender arrested littering the streets of Accra, on a daily basis, in accordance with AMA bye-laws.
Additionally, he said, special guards would help assist the AMA enforce the bye-laws, with assistance from the police, and other law enforcement agencies, throughout the metropolis.
"Under section 5(1) of 1995 AMA bye-law, a person who will throw litter, refuse or any other matter, which may cause nuisance or block the free -passage of water running in gutters or drains commits an offence. Whoever does litter shall be liable to a fine," he said.
Mr. Botwe stressed that the project became necessary, because in the past few years, the menace of plastic waste had become a topical issue, which has caught the attention of government.
He indicated that the mayor of the AMA, Stanley Nii Adjiri Blankson, was however cautious in banning the sale of sachet water, because of the economic and health implications on the society. "He, therefore, gave the EIC the challenge to tackle the plastic waste menace on a pilot basis."
He explained that the project working plan of the first phase, focused on education through mounting of giant billboards, purchasing and branding of public address vans, to patrol lorry parks and stations, enforcing the message about the consequences, and penalty for dropping plastic waste within the project zone.
With the first phase, various stakeholders, including most sachets water producers within the metropolis, have started agitating for an expansion of the project, to cover the whole of Accra.
The Director stated that the product list for the second phase had been expanded to include a wide variety of plastic package products which were not captured in the first phase.
The EIC, therefore, commenced the review of the permit stickers, which will be effective from May 1, 2008, and enforcement and arrest shall start from the 15th of May.
The project will also include "Kayayei" picking the plastic waste for cash.