Balotelli Barwuah:I'm Like A Second Class Citizen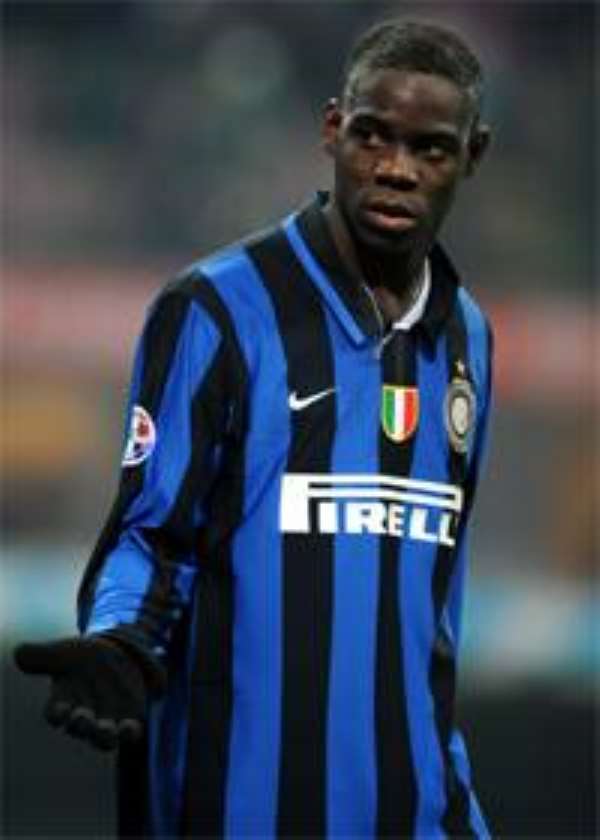 BARWUAH BALLOTELLI
One of the world's best club Inter Milan wonderkid Mario Balotelli Barwuah has slammed the Italian legal system for treating him like a second class system, after he was denied the chance to play for the Azzurri at this summer's Olympics.
The 17-year-old Balotelli has burst onto the scene this season, with a string of impressive displays for Inter both in Serie A and the Coppa Italia.
The striker is regarded as one of the most exciting young talents in the whole of Europe, and is seen as a world-beater of the future.
Balotelli's life story is a very interesting one. He was born in Palermo to Ghanaian immigrants, but at the age of just three a court ruling entrusted him to the Balotelli family who lived in Brescia.
However due to Italian law, Balotelli isn't eligible to become an Italian citizen until he turns 18 this August, which means it will be too late for him to be chosen for this summer's Olympic games in Beijing.
"The Italian law is unjust and needs to be changed," the teenager roared in the Corriere dello Sport.
"I feel like a Second Division citizen.
"Even having been born here, I am still not being recognised as a citizen and I find that to be enormously unjust.
"I have turned down an invitation to play for Ghana because I want to wear the Azzurri shirt.
"The reason I did so is because I was born in Italy and I have always lived there, so I feel like an Italian."