Prof. Aryee: Give dismissed ministers incentives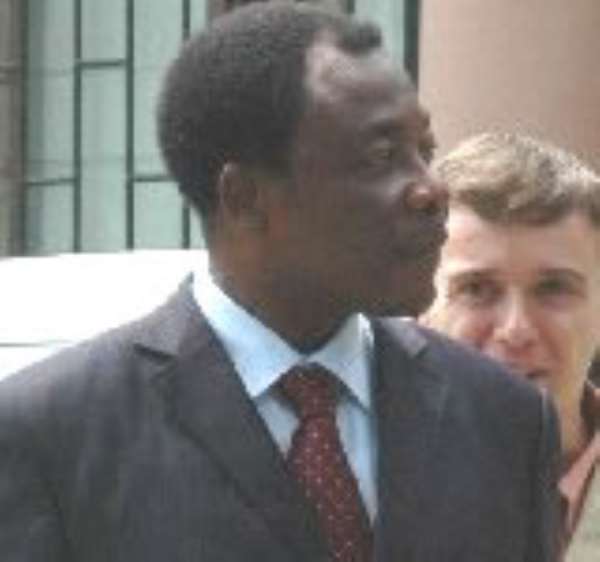 The Dean of the faculty of Social Science at the University of Ghana, Prof. Joseph Ato Aryee has advocated the provision of resettlement packages for dismissed ministers of state.
He however said ministers dismissed for corrupt practices must be excluded from such packages.
Prof. Aryee was speaking to Joy News after delivering an inaugural lecture on ministerial reshuffle in Ghana.
He said the acrimony and shock associated with the removal of public officers from office will be eased if a resettlement package is designed for dismissed officers.
Prof. Aryee explained further that that will discourage officers who seek to use their offices to amass wealth.
He said the loss of ministerial office can be very distressing experience.
According to him the exit of some ministers was accompanied by bitterness citing former National Security Minister, Mr. Francis Poku and former Finance Minister, Kwesi Botwe.
In his view such incentives will reduce the tendency for corruption.
"When ministers are in office they enjoy certain privileges and when they leave office and do not get anything their colleagues who are still ministers will say: 'Well my friend left without anything' so it will encourage them to engage in corruption," he noted.
A rehabilitation package will enable them to easily forget the pain, he emphasised.
For him anybody who has been in office for at least a year should qualify for the package.
However, Executive Director for the Centre for Policy Analysis, Dr. Sulley Gariba disagreed with the suggestion saying it would be the most inappropriate thing to do.
He said given the size of government which is in excess of 80 ministers, to provide resettlement packages for all of them will bankrupt the country.
Constitutional lawyer Nana Asante Bediatuo shared Dr. Gariba's views saying he did not see how providing dismissed ministers with resettlement packages could reduce corruption.
Instead, he advocated the promotion and further deepening of transparency as well as ensuring that anti-corruption laws are enforced.
Story by Malik Abass Daabu