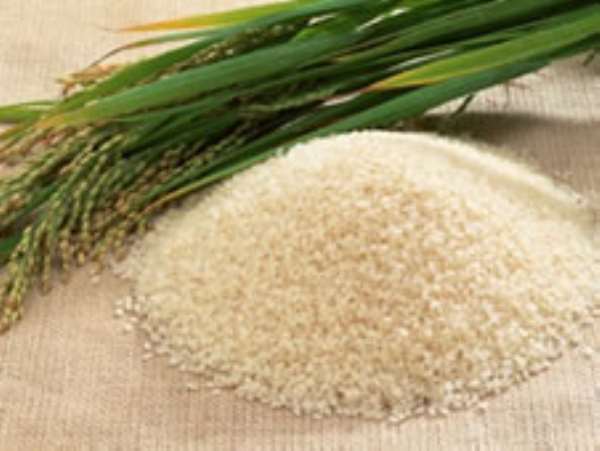 Following the fast depleting stocks and soaring prices of all varieties of rice, African breeders are casting their nets wider to find remedies to bolster local production of the cereal whose local consumption is growing faster than any other major staple food on the continent.
"African rice consumption exceeds production. Only 54 percent of sub-Saharan Africa rice consumption is supplied locally," Dr. Jane Ininda, project officer for crop improvement at the Kenyan based Alliance for a Green Revolution in Africa (AGRA) said at a three-day meeting in Kampala recently.
He therefore said ambitious and critical steps were required towards ensuring self-sufficiency to boost African rice production on the backdrop of new restrictions on rice exports from Asian countries.
Countries such as Nigeria, Togo, Benin, Cote D'Ivoire, Burkina Faso, and Senegal have taken steps to waive off import tax on rice.
However, what is disturbing is that following the ban on import tax on rice in these countries, there has been an increase in smuggling of the commodity into Ghana.
The Director of Corporate Affairs of Finatrade Group, John Awuni, told CITY&BUSINESS GUIDE during a telephone interview in Accra yesterday that most of the rice imported into Ghana in recent times was smuggled from neighbouring Togo because of the free duty, depriving the Government of Ghana billions of cedis in duties.
"For example, due to the duty free (sic) in Togo, most of the traders are importing rice into the country and then pass through the backdoor to smuggle the rice into Ghana through the Aflao Border and this is tax evasion," he alleged.
Rice, according to Mr Awuni, is a staple food in Ghana, noting that if the afore-mentioned countries have all waived off import tax on rice, then the Government of Ghana has to take a proactive step to check rampant smuggling of rice into the country and also stern action against hoarders, profiteers and smugglers.
"Failure to do this would have a negative impact on the country as the government would lose more revenue and people would also demonstrate," he warned.
Mr Awuni suggested that one of the proactive steps that must be taken by the government should be the waiving off of import tax on rice or reduction of it drastically.
"We need to follow the footstep of our neigbouring countries," he stressed.
The move, according to him, would help stabilize or lower the price of the commodity in the domestic market, thereby making life bearable for Ghanaians.
The tax on rice import is currently at 40 percent.
When CITY & BUSINESS GUIDE last visited some parts of the Central Business District of Accra such as Makola Number one and Tema Station, a 70-kilogramme bag of Chicago rice which was formerly going for GH¢40 was now selling at GH¢60.
A similar price was also charged for a 70 kilogramme bag of Texas rice while the same bag of Sultan perfume rice was sold for GH¢75.
Source: Daily Guide