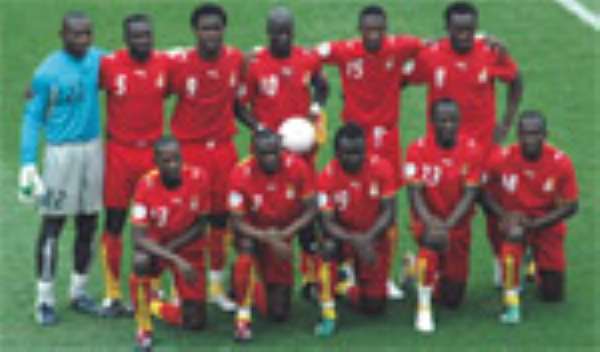 Ghana has maintained its position as Africa's highest ranked team in the latest FIFA ranking released yesterday.
The Black Stars have kept their 14th position in the overall ranking and and leading the pack from the continent.
In the latest edition of the FIFA ranking, for which only around 20 games have been taken into account, Argentina are still out in front ahead of Brazil.
The only movement in the top 20 sees Cameroon (16th, up 1) trade places with Mexico (17th, down 1).
No team in the top 50 has climbed or fallen more than two positions, while there is also precious little movement further down the ranking.
All six confederations also have the same leading team as last month, with Argentina (1st), Italy (3rd), Ghana (14th), Mexico (17th), Japan (37th) and New Zealand (78th) all continuing to hold that particular honour.
The next FIFA/Coca-Cola World Ranking will be published on 4 June 2008.