Christians Asked To Honour Sunday Elections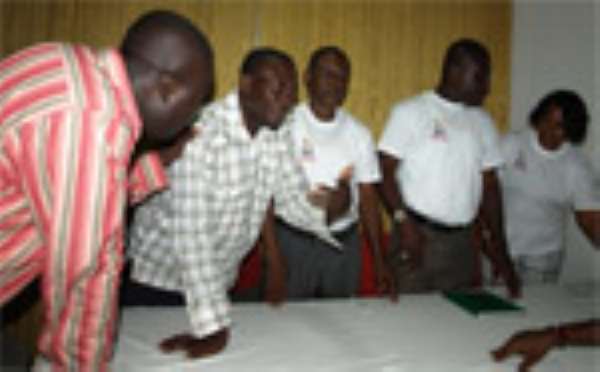 GLOBAL PRAYER Force, a Non- Governmental Organisation (NGO) has called on the Christian community to prioritise their rights and exercise their franchise in this year's polls which falls on a Sunday.
Launching the sensitization and education campaign at a press conference in Accra on Tuesday, the Founder and Executive Director of the NGO, Pastor Matthew Osei, appealed to Christians to turn up in their numbers to vote on December 7, despite it being a Sunday.
He said: "Since the election date was constitutional and behooves Christians and other believers to exercise their franchise and constitutional rights on that day, we call on the churches to factor voting sensitisation and education into their worship programmes."
The concern for peace in Ghana, during and after the forthcoming elections, according Pastor Osei, must be the focus of all.
He appealed to all political parties to fulfill their part of the bargain by prevailing upon their supporters to be tolerant of each others' views with the view to ensuring an incident-free election.
Global Prayer Force, which projects peace in Ghana mostly during and after elections, has redirected its focus to move into the over 200 constituencies and sensitize the electorate on the need for a violence-free, free and fair elections.
According to Mr. Isaac Victor Quatey, General Secretary of the NGO, the tour would create awareness and would be backed by films on a myriad of civil unrests, mayhem and violence that affected some neighbouring countries in the sub-region because of election disputes.
Global Prayer Force is composed of both Christians and Muslims, and was founded in 2000. It had conducted prayers before and after elections in Suhum, Koforidua and Kumasi.
By Jos Garneo Cephas