Church, Traditional Authorities Clash Over Site For Shrine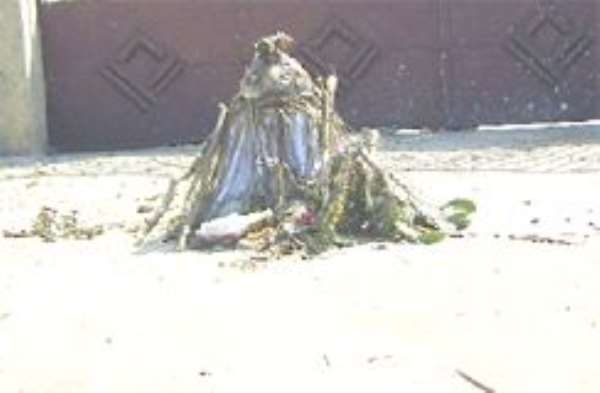 Tension is brewing between the traditional authorities and members of the Assemblies of God Church in Aflao over the siting of a shrine at the entrance to the church.
While the traditional authorities claim that the place is the original abode of the shrine, the church insists that the siting of the shrine there is a provocative act, since it has acquired the land for the church and school projects.

But for the timely intervention of security personnel in the town last Saturday, there could have been a clash between the two parties.

This came to light when the Minister of State at the Ministry of the Interior, Nana Obiri Boahen, visited Aflao on Tuesday.

Briefing the minister, the Aflao Divisional Commander of the Bureau of National Investigations (BNI), Mr Kwame Amponsah, indicated that the situation could explode any time, and with dire consequences, since both factions had radical members who were determined to use violence to resolve the matter.

He, therefore, called on the government to act swiftly to avert any clash in the area.

Mr Amponsah said unless the government acted promptly, something more terrible than the Anloga clashes could happen at Aflao.

Nana Boahen, who initially sought to listen to both factions at a meeting, abandoned the idea, following attempts by the two factions to blame each other.

He gave the assurance that he would see to the resolution of the matter and urged them to exercise restraint.

He said trying to blame each other without putting their cases across was not the best way to resolve a dispute.
Nana Boahen said the two groups needed each other so there was the need for them to show patience, maturity and restraint.

He warned that any group of persons who took the country to ransom through such acts of violence would be dealt with according to the law.

Story & Picture by Albert K. Salia.