EC should not be under-funded - Asiedu Nketiah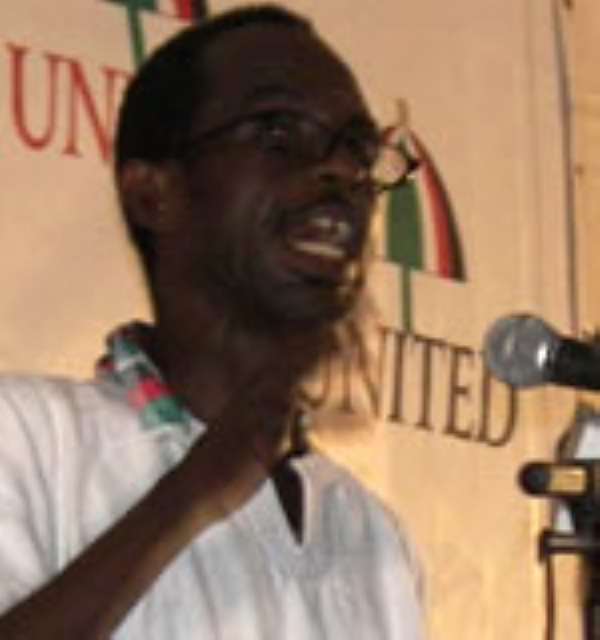 General Secretary of the National Democratic Congress (NDC), Mr Johnson Asiedu Nketiah, has asked the government to provide the Electoral Commission (EC) with adequate funds that it required to conduct Election 2008 without hindrance.
He said to the best of his knowledge the EC was yet to get any substantial money from the government.

Mr Asiedu Nketiah was speaking at a ceremony during which Professor John Evans Atta Mills introduced his running mate, Mr John Dramani Mahama.

Mr Asiedu Nketiah said the EC was being under funded because in this year's budget it required 51 million Ghana Cedis but 36 million Ghana cedis was approved for it.

He explained that when the budget of the 36 million cedis was approved, Parliament considered it insufficient for the EC and requested that the Ministry of Finance should bring a supplementary budget to square up what the Commission needed.

Mr Asiedu Nketiah said that has not been done yet.

He said if what he heard from the President John Agyekum Kufuor well on May Day that the Government has provided the funds the EC needed then he (Asiedu Nketiah) would take it that what the New Patriotic Party (NPP) did was incorrect or unconstitutional.

Mr Kwabena Adjei, National Chairman of the NDC, said the NDC was now more united than ever before, more vibrant and had a broader base.

He said: "We leave here more energized and those who are sitting on the fence should support the NDC for victory in Elections 2008."