High child mortality – GHS expresses worry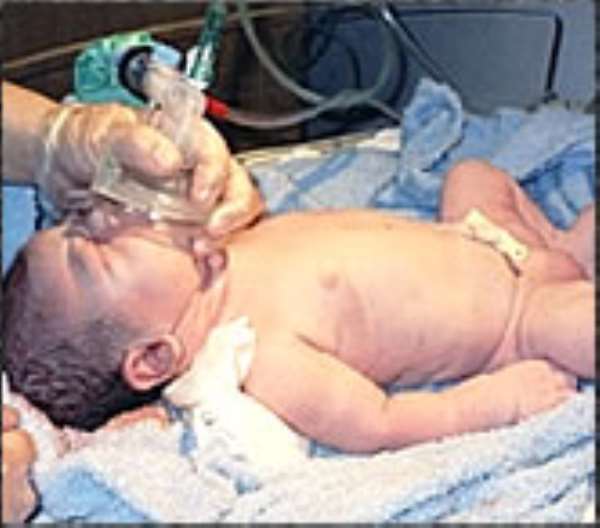 The Director-General of the Ghana Health Service (GHS), Dr Elias Sory, has expressed worry over the under five child mortality rate and therefore called on all stakeholders to step up activities to curb the situation.
He said it was "outrageous that preventable diseases and situations like malnutrition are killing children at that frequency".
Dr Sory, who was addressing mothers at Somanya in the Yilo Krobo District as part of activities to observe this year's 'child health promotion week,' said child healthcare in the communities were not acceptable.
He said GHS was concerned and interested in the welfare of children hence the institution of the week where all the health facilities would devote attention to the needs of children.
The occasion also coincided with the inauguration of a polyclinic for the Yilo Krobo District.
Dr Sory said GHS could only make impact where the district assembly and the community had recognized the need and provided land or infrastructure.
"Then we can come in as a partner and provide the human resource and the equipment for the people and urge the district assembly to ensure that staff accommodation is provided because as a polyclinic it needs a resident doctor."
The Country Representative for the World Health Organization, Dr Joachim Fareka, said he was impressed with Ghana's efforts in Primary Health Care delivery.
He said as the mandate of the WHO suggested, it would continue to partner the GHS to build a solid foundation for healthcare delivery to be accessible to all, especially children.
Mrs Grace Nkrumah-Mills of the Malaria Control Department said malaria still remained the number one killer disease in children and the most reported cases at the hospital.
The district later presented appreciation certificates to the WHO, the regional health administration and individuals who helped in the establishment of the polyclinic.