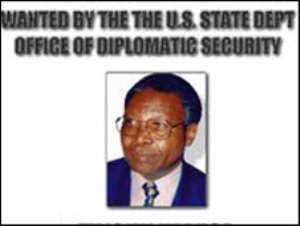 A court in Kenya has frozen the assets of the most wanted suspect from the Rwandan genocide.
Felicien Kabuga is a Rwandan businessman who owns luxury apartments in the Kenyan capital, Nairobi.
Mr Kabuga is accused of helping finance the 1994 genocide in which 800,000 people were killed.
Rwandan Justice Minister Tharcisse Karugarama told the BBC he welcomed the court's decision but said Kenya should do more to arrest Mr Kabuga.
The International Criminal Tribunal for Rwanda issued an international arrest warrant for Mr Kabuga in 1999.
He is charged with a number of genocide-related crimes.
A businessman who tried to lure Mr Kabuga back to his home in 2003 was later found murdered.
Mr Kabuga has a $5m bounty on his head.
The director of public prosecutions in Kenya, Keriako Tobiko, told the BBC that investigations would also be carried out into associates of Mr Kabuga.
He said the freezing of the assets means they cannot be transferred and that the income from his property will be deposited with the High Court in Kenya.
Mr Kabuga is accused of paying for machetes, food and other equipment used by Hutus in their massacres, and by providing money for the Mille Collines radio station which incited people to kill Tutsis.
Some 800,000 Tutsis and moderate Hutus were slaughtered in just 100 days.
Source: BBC