Auditor-General Tasks MDA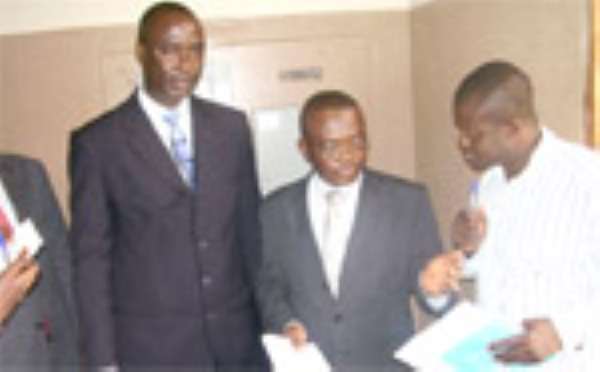 Edward Dua-Agyemang, Auditor General has reminded ministries, departments and agencies (MDAs) as well as metropolitan and municipal assemblies of President John Agyekum Kufuor's directive to all heads of public entities to clear all outstanding internal and external audit recommendations by the end of June 2008.
He also charged members of the Audit Report Implementation Committees to avail themselves of the orientation and improve their knowledge so that they can be swift, sure and firm in the discharge of their duties.
Mr. Dua-Agyemang disclosed this when he opened a day's orientation programme for members of the Audit Report Implementation Committees yesterday.
According to him, Audit Report Implementation ­Committees have crucial roles to play in the nation's quest for good governance and therefore urged the members to strive to bring their knowledge and work to bear on auditing in the country.
As at the end of the first quarter, 101 MDAs and 50 MMDAs have reported the establishment of their Audit Report Implementation Committees to the Internal Audit Agency.
However, the Internal Audit Agency and the Ghana Audit Service have gaps in the effectiveness of the established Audit Report Implementation Committees and seeks to use the orientation programmes to improve the knowledge and tool kits of Audit Report Implementation Committee members to enable them perform their roles effectively.
By the end of the second quarter of the year, Patrick Nomo, Auditor General of the Internal Audit Agency emphasized that it will expect more MDAs and MMDAs to have formed and made operational their Audit Report Implementation Committees.

He pointed out that the Ghana Audit Service, the Institute of Internal Auditors and the Internal Audit Agency have put together a manual to give participants an in-depth understanding of the workings of Audit Report Implementation Committees.
By law, an Audit Report Implementation Committee is mandated to ensure the implementation of the recommendations in all audit reports of every MDA and MMDA.
By Charles Nixon Yeboah