Malaysia Eyes Ghana Cocoa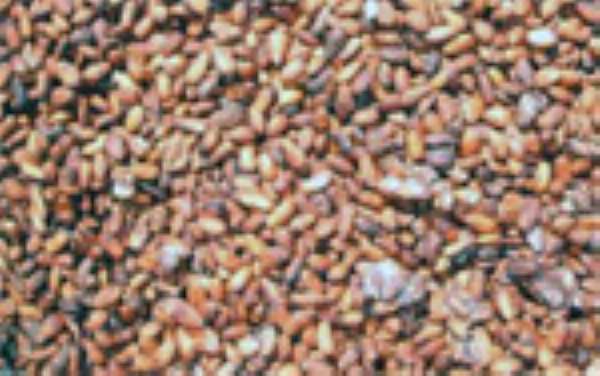 Malaysia wants to invest in cocoa processing capacity in Ghana to strengthen the Asian country's growing role as a leading grinder, a trade mission from Kuala Lumpur said on Monday during a visit to West Africa.
Ghana is the world's second biggest cocoa grower after Ivory Coast and it harvested a record 740,000 tonnes in the 2005/06 crop year. Ghana is keen to promote more local grinding to maximise revenues from the industry.
"We consider Ghana a favourable and appropriate place to establish a joint venture in cocoa grinding," Nurmala Abdul Rahim, deputy secretary general at Malaysia's Ministry of Plantation Industries and Commodities, told Reuters during a visit to Ghana's cocoa regulator, Cocobod.
"Our talks here will also centre on our plans to import more beans from Ghana," Rahim said. "Ghana is well known for high quality cocoa and it is part of our reason for coming."
Cocobod has a monopoly on cocoa bean exports from Ghana.
Malaysia, whose output has slumped from a peak of 247,000 tonnes in 1990, now imports most of its cocoa from Indonesia, the world's third biggest grower with projected 2008 production of 570,000 tonnes.
Malaysia imports 13 percent of its total grinding requirements from Ghana at present.
Ishmael Azhar, Director-General of the Malaysian Cocoa Board, said Malaysia had no plans to revive domestic cocoa production despite the high market price that the crop has attracted in recent years.
"Our focus is to consolidate and expand grinding. We believe it is something that is going for us and we are glad to have Ghana which we can rely on to achieve this dream," he told Reuters.
Delegates said no agreement had been struck, but they were scheduled to meet Ghana's finance minister during the visit to discuss tax incentives and related issues.
Meanwhile, Cocobod says it is aiming to produce one million tonnes of cocoa beans in the medium term while intending to process 40 percent of cocoa beans produced in the country in the next three years.
Research is currently on-going to find alternative means of controlling pests and diseases without the use of chemicals.
Reuters