Mugabe Party Starts Run-Off Campaign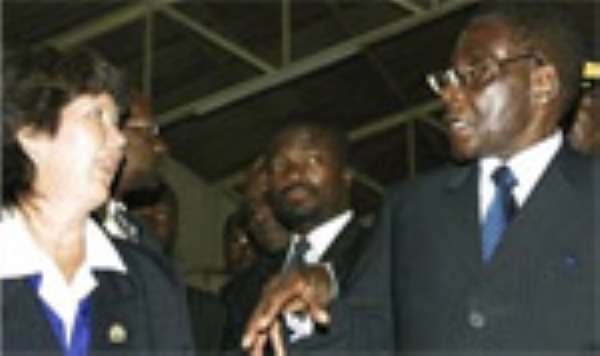 Zimbabwe state media have reorted that the ruling party has opened its runoff campaign, urging President Robert Mugabe's supporters to get out to vote and denouncing violence.
The state-owned Herald quotes ZANU-PF spokesman Nathan Shamuyarira as saying Monday many supporters did not vote during the first round on March 29 because they assumed there was no threat to Mugabe's rule.
Electoral commission officials announced on Friday that opposition leader Morgan Tsvangirai won the most votes, but not the simple majority needed to avoid a runoff with second place finisher Mugabe's.
The opposition has dismissed those results as fraudulent, claiming Tsvangirai won outright, and has not yet said whether he would contest a runoff.
No date for the second round has been set.
An aide to Tsvangirai Monday said the opposition leader won't make his decision about the run-off public until electoral officials set an election date.
Tsvangirai's spokesman George Sibotshiwe told AP Monday his decision will be announced only after the Zimbabwe Electoral Commission announces the date of the election.
Electoral commission officials announced Friday neither Mugabe nor Tsvangirai won a simple majority in March, making a runoff necessary.