NYEP Coordinator urges government to expand scope of programme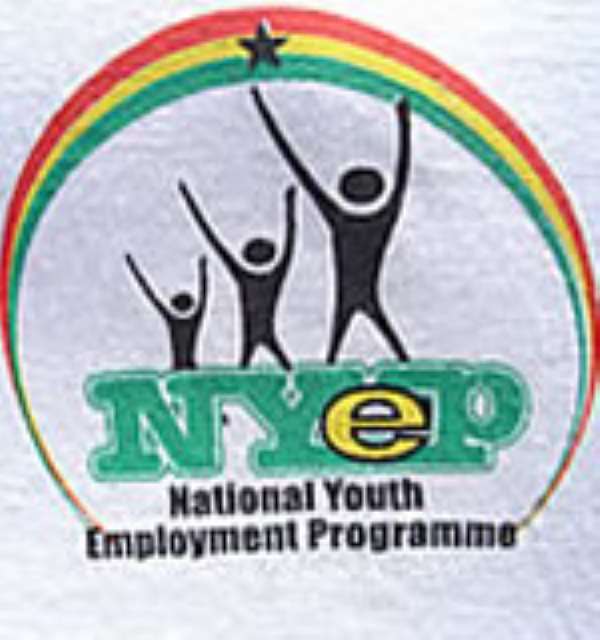 Mr Hayford Kugblenu, Hohoe District Coordinator of the National Youth Employment Programme (NYEP), has appealed to the government to expand the programme to take on more youth especially in the education and health sectors.

This is because of the high demand for youth workers in these sectors.

Speaking to the Ghana News Agency at Hohoe Mr Kugblenu said the programme had made a big impact on health delivery in the rural areas.

He said there are 324 Teaching Assistants and 57 Health Aids working in the district, out of which four have left for further education in health training institutions.

Ten of the youth workers are in Environmental Sanitation, 40 work for the Zoomlion Company while 620 are farming under the Youth In Agriculture component of the programme.

Mr Kugblenu said 50 young people had been screened for enlistment into the Community Protection Unit under the community-policing module.

He said soon scores of young people in the area would begin training in skills such as hairdressing, tailoring, weaving, and masonry.