Food Price Hike Hits Ghana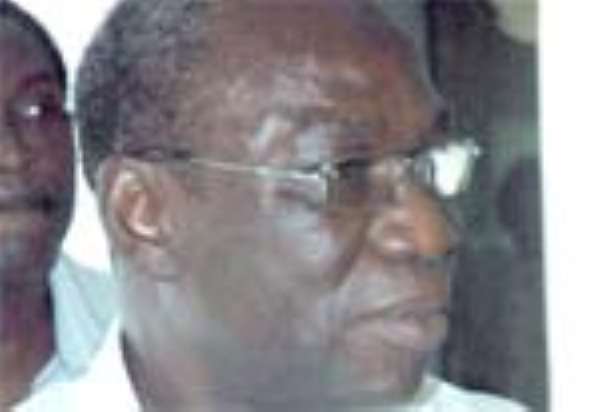 Local food prices on the market are on the rise mainly due to increasing demand by consumers as well as shocks brought by the global food shortage.
When CITY & BUSINESS GUIDE visited some parts of the Central Business District of Accra such as Makola Number one and Tema Station last Friday, a 70 kilogramme bag of Chicago rice which was formerly going for GH¢40 was now selling at GH¢60.
A similar price was also charged for a 70 kilogramme bag of Texas rice while the same bag of Sultan perfume rice was sold for GH¢75.
For flour, a 60-kilogramme bag produced by the Ghana Agro Food Company (GAFCO) which until recently was going for GH¢40 was now selling at GH¢60.
The situation apparently has impacted on the price of bread.
The demand, which is due to fear among Ghanaians because of the global food shortage, has to some extent also impacted on staple food such as yam, plantain and cassava whose prices have also gone up albeit marginally.
The rising price in the commodities also threatens the country's ability to stabilize the inflationary rate which has been surging since November last year.
Inflation reached 13.79 percent in March 2008 after it had recorded 11.40 percent in November 2007.

The prices of cereals such as wheat and rice as well as corn which are highly consumed by people in most countries have been on the rise since the beginning of the year, attributable to the global crisis.
Rice prices hit fresh records on April 22 after World Bank officials said Thailand, the largest exporter of the grain, might restrict exports, worsening the global food crisis.
The escalating food crisis was described as easily the biggest problem facing Asia and other emerging markets - much more troubling than the credit crunch.
Similar trends were also recorded for wheat and barley whose price also jumped.
Just last Wednesday, Robert Zoellick, World Bank President said donor countries should put their monies on the table, and give the World Food Programme maximum flexibility to target the most urgent needs.
He said though the world has seen wheat prices fall over the last few days, rice and corn prices were likely to remain high; and wheat relatively so.
"The international community needs to ensure that this year's food crisis doesn't become a generation's fact of life," Robert Zoellick said.
Meanwhile, Professor Kwadwo Asenso-Okyere, Director of Food Research Policy Institute has urged government to invest about 10 percent of its budget into agriculture in order to commercialize it.

According to him, this is the only way that tractor usage, irrigation, harvesting and other facilities would be improved enormously enough to coerce young graduates to venture into the sector.
Recounting an agriculture seminar in Maputo in 2006 where African countries were urged to invest 10 percent of their budgets in agriculture, he noted that a lot has to be done to improve varieties and also provide subsidies for varieties.
By Charles Nixon Yeboah