President Kufuor commends ZOOMLION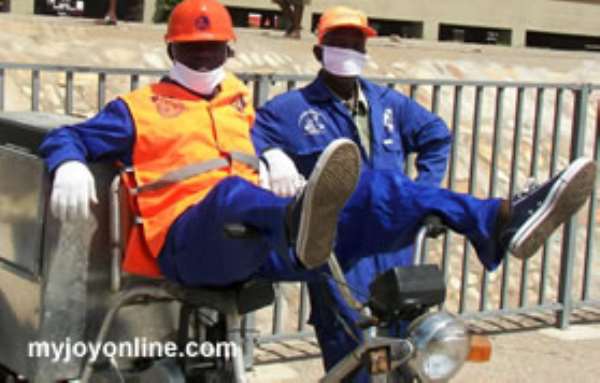 President J.A. Kufuor singled out sanitation company, ZOOMLION for praise at the May Day celebration in Accra for their effective management of waste in parts of the country and for employment generation.
He said the company had been innovative at what it does and called for more of such companies.
"In connection with employment generation, I have to single out the private company, ZOOMLION, for commendation. It is engaging many of the nation's youth in an innovative manner that shows there is dignity in labour. What is especially commendable are the smart uniforms and simple but effective equipment it provides the workers to enhance their self-worth while undertaking the very crucial assignment of environmental sanitation in cities and towns around the country. Ghana needs more of such innovative companies," said the President.