Prez Kufuor leaves for London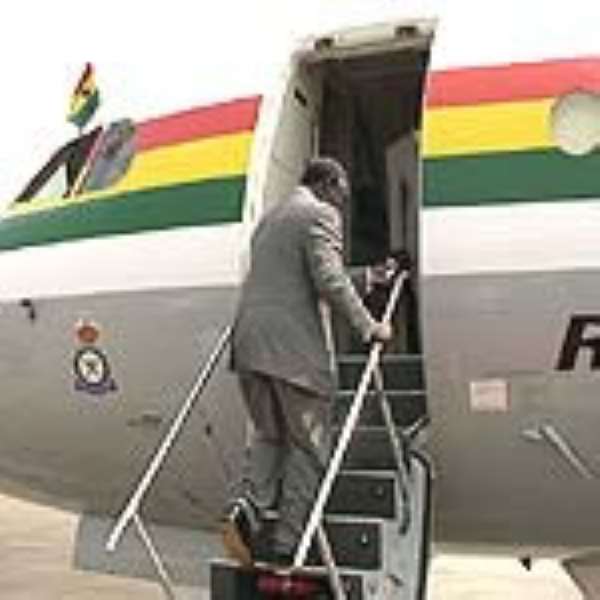 President J. A. Kufuor leaves for London this night to attend a conference on public-private sector co-operation for the attainment of the Millennium Development Goals (MDGs).
The conference which is an initiative of the British government is planned to bring the support of the private sector in achieving the MDGs by 2015.
There are fears that many countries are not likely to meet the MDGs by target date of 2015.
Ghana and Rwanda are however considered to be the best performers on the African continent so far and would be sharing their experiences at the conference.
President Kufuor will be speaking on the role of the private sector in meeting the MDG targets.
He is expected back home on Thursday, May 8, 2008.
Story by Malik Abass Daabu