NOPRA to demonstrate against gov't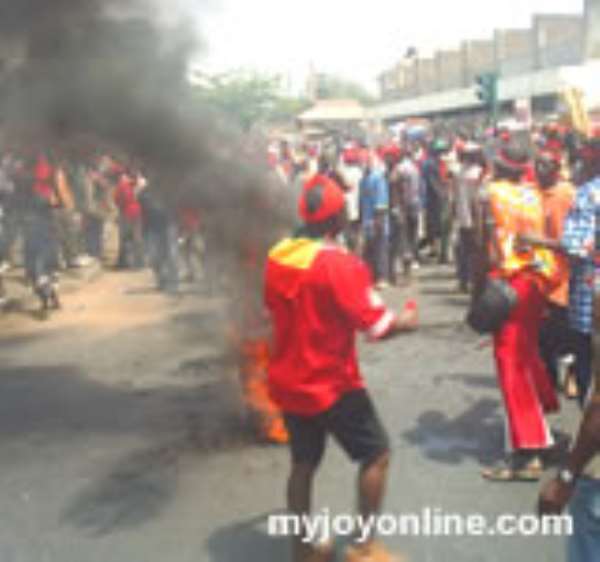 A group calling itself, the Northern Patriots in Research and Advocacy (NOPRA) says it will embark on a demonstration against the government.
The group says the demonstration is in view of government's continuous failure to provide feeding grants for schools in the three northern regions.
Demonstrations will be staged in Bolga, Tamale and Wa on May 7, 12, and 15 respectively.
Speaking to Joy News, the president of NOPRA, Mr. Bismark Adongo said the demonstration was also informed by the government's failure to abide by the Ghana Poverty Reduction Strategy (GPRS II).
According to him, the strategy stipulates that government must provide school uniforms and feeding for pupils and students in the three regions.
He claimed students were not in school because headmasters of second cycle schools in the regions had not had their feeding grants.
Mr. Adongo intimated that the failure of government to fulfill its obligation to the schools was deliberate.
He said the economy was doing well and so there was no justification for government's inaction.
The NOPRA president appealed all pupils and students in the three regions to participate fully in the demonstration.
Story by Malik Abass Daabu