Shama, Effutu NPP Hold Primary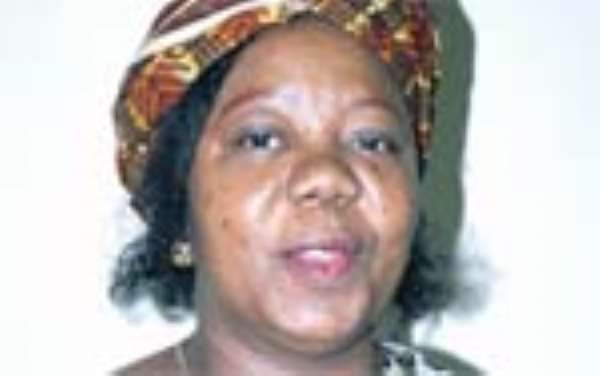 HON. ANGELINA Baiden-Amissah, New Patriotic Party (NPP) sitting Member of Parliament (MP) for Shama Constituency, has been re-elected by popular acclamation to contest the seat in the upcoming parliamentary election.
In her acceptance speech, the MP said there was the need for all members of the party to work hard to ensure that the constituency won 90 per cent of the total floating votes that would be cast.
She noted that since the party was poised to win both the parliamentary and presidential elections in December 2008, all party members should redouble their organizational skills and eschew complacency.
She thanked the party delegates for the confidence reposed in her, and assured them that she would deliver by ensuring that she used her share of the Common Fund judiciously and would also lobby for a lot of development projects for the constituency.
Nana Owusu Ankomah, Western Regional Chairman of the party, prevailed upon party members to acquaint themselves with facts and figures as to the programmes, projects and policies of the ruling government to counteract misinformation being peddled by the party detractors.
He entreated the foot-soldiers not to respond to those who would want to embark on campaign of insults, animosity and provocation, but let the electorate understand the political and economic issues of the NPP government.
Mr. Kojo Acquah, Regional Organizer of the party, called on the constituents to be more united than ever in order to clinch the Shama parliamentary seat the third time.
From Sam Mark Essien, Shama