The Archbishop's new bride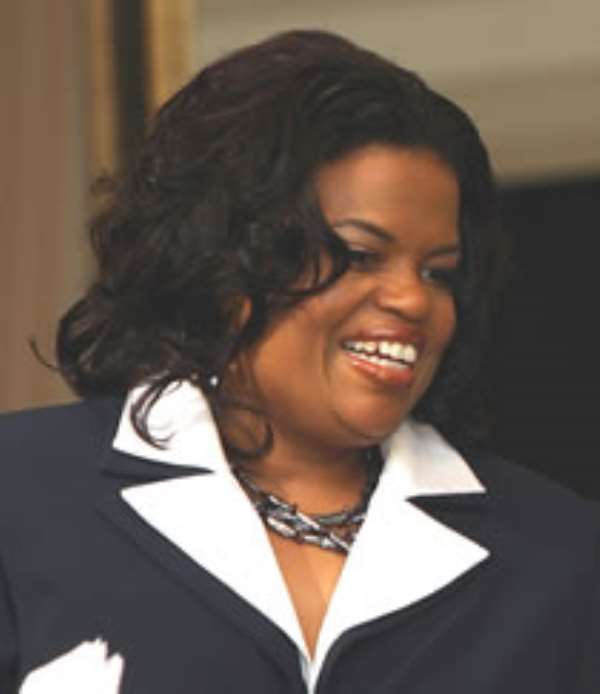 Life is sweet! A Zambian Catholic priest was offered a Korean 'babe' for a wife and promptly forgot about the Pope. He had found, rather belatedly, that man probably needed love and romance more than religious dogma. In the arms of the sexy Korean woman, he found heaven on earth and turned the cassock.
It is not easy living without a woman, especially when you project that your biological make-up is quite in contrast with papal edicts and instructions. Some have gone into priesthood only to find out the next dawn that they made a big mistake.
A man goes to bed tired. At dawn, he needs the warmth of a woman's body and the titillations thereof. A priest with a high libidinal voltage will obviously wonder the wisdom in his noble commitment to celibacy when he is 'taflatse' not impotent or castrated. The tennis balls are still intact.
Recently, the Pope lamented the high occurrence of sexual indiscretions among Catholic priests. It shows that the time has come to either allow priests to marry or otherwise submit to castration to cool off their vaulting sexual tendencies. After all, even Peter of all the disciples was a married man, but Jesus chose him as the "Rock of My Church".
The human anatomy and physiology besides, there is an emotional content within the human person that must be expressed, otherwise life and living become meaningless. Human persons must love and feel loved; otherwise they only exist, not live. Of course, you must love and be loved not by the wrong person otherwise, it is not worth it.

I have a personal philosophy about love and marriage. If it is not working, let it not waste anybody's time. Love and romance are certainly good, but if they induce hurt, bitterness and rancour instead of happiness and bliss, then 'caput'! The only problem is that the Bible says no.
The biblical arguments and interpretations are legion, sometimes confusing. Some have even introduced the elements of chemistry and biochemistry into the interpretations. When two elements combine to become a compound, they cannot be separated again by any means.
Marriages are of such characteristic - spiritually inseparable.
So, therefore, divorce is only physical separation and not spiritual separation.
Physically separated couples are still spiritually indissoluble. They are still technically, married. Very interesting spirito-biochemical analysis there!
Once in a while, something happens and is used as a test case.
Archbishop Duncan Williams has a new bride Rosa, and Ghanaians are all over themselves, crying foul, others congratulating him on taking a bold decision. I have listened to some of the arguments back and forth.
Overnight we have had marriage experts springing from nowhere, pontificating on the archbishop's marriage. Truly, I might be one of these mushroom marriage experts, but of course I am entitled to my nose just as I am entitled to my opinion.
I have also heard people on radio prescribing all sorts of remedies for unstable marriages. One man actually recommended chocolate gifts as the trick, and I went home laughing all the way. CHOCOLATE! I think he should rather try 'kokonte'!
Chocolates work when there is a happy marriage, not when there is bitterness. Chocolate tastes bitter in the mouth of a woman who is incensed and hurt. She'll dump it and curse you for it.
I have once written that there is no formula for a perfect marriage.
Every marriage has its own identity-code, its own DNA. When some men say they have been able to manage their 20-year old marriages and so proclaim to be marriage experts, I only laugh. What they should do is to thank God for giving them the perfect partners.
If they had the wrong partner, they wouldn't be talking about 20 years. Even they couldn't have managed six months under the same roof.

Of course, there is a basic truth about all successful marriages - time for one another, fidelity, forbearance and communication. Beside these, there is the element of luck and some people even allude to the stars as having a hand in the affairs of men. An astrologer predicted that Prince Charles' marriage to Lady Diana was impossible because Charles was Scorpio and Diana was of another zodiac class that was not compatible with Charles'. The marriage collapsed. Is astrology authentic? In my next article, I will write on astrology.
Now the Archbishop's new find is of interest to the clergy as it is to the lay. The propriety of his second marriage is the subject of contention, not the divorce of his first wife. What we all know about the divorce is that their differences could not be reconciled. The genesis of those differences is still only known to the couple. Others can only speculate.
Today, tongues are wagging. Should the Archbishop marry after divorce? And I say why not? What would have been the better option? (A) To stay divorced, get horny and go after the choir girls, or (B) Get a new wife, stay clean and faithful to his new wife, and carry on with his work as a man of God.
We have heard innumerable stories about single priests going after altar boys and other nasty and unbelievable stories about men of God. There have been romance brewed in holy sacristies and the scandals have been overflowing.
It is better for the Archbishop to find a bride. It might be against the dictates of the Bible, but NO MAN IS PERFECT. The Archbishop is entitled to a woman he loves.