Gov't to repatriate stranded Ghanaians from Barbados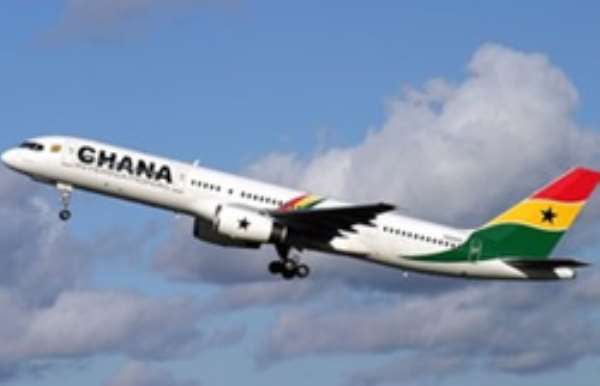 The Ghanaians stranded in the Caribbean island of Barbados are expected back into the country soon.
The Ghanaians, in a group of 153 tourists, who went to the island on the maiden flight of the Ghana International Airlines (GIA) on February 1, 2008 and were expected to return on February 15, were left stranded after the airline failed to return them to the country.
There are some Nigerians among the stranded.
Their visas expired and they ran out of money, so some of them started working illegally in the country. Some however, asked for permits from the Barbadian authorities so they could work legally to take care of themselves.
While waiting and hoping to be lifted back to Ghana, some of them were rounded up by the Barbadian authorities and are being held at Paragon, a military base.
There was even a reported case of sexual assault on one of the Ghanaian women in custody at the military base.
The Barbadian press critical of the government has reported that the detainees have been warned not to attempt to flee the base or they would come under sniper fire.
A BBC report also said the detainees complained of bugs in their beddings as a result of which they were compelled to take off the bed sheets.
The Barbadian press has been critical of one Dr. Ikael Tafari, of the Pan African Commission who is said to have been part of the organizers of the trip. The press has been accusing him of doing nothing about the plight of the Ghanaians.
Speaking to Joy News, Oboshie Sai-Cofie, Minister of Tourism and Diaspora Relations said, the Governments of Ghana and the Barbados are sharing the cost of flying the stranded back on humanitarian grounds.
According to her, Ghana's Counsellor Officer in Havana who is also responsible for Barbados is working with Barbados governmet to see to it that the Ghanaians are repatriated to Ghana.
She however, expressed surprise that they have not yet arrived in the country because they were expected Friday May 2, 2008.
According to the Minister, the 96 Africans in custody include 34 Nigerians.
Meanwhile, she was hope that they might be in the country, today, Saturday May 3, 2008.
By Emmanuel K. Dogbevi