Morgan beats Bob after official announcement of poll results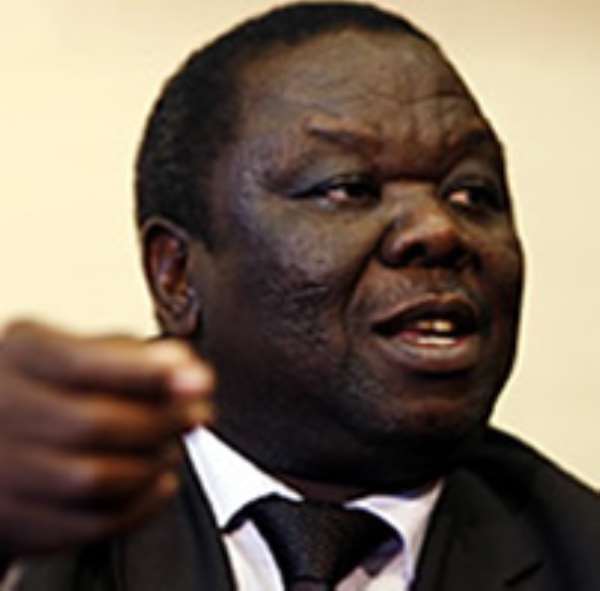 The long-awaited results of Zimbabwe's presidential poll have been announced, with the opposition's Morgan Tsvangirai winning 47.9%, forcing a second round.
Election officials say Mr Tsvangirai beat President Robert Mugabe's 43.2%, but both candidates fell short of the 50% needed for an outright win.
Mr Tsvangirai's party, the Movement for Democratic Change (MDC), earlier said it would reject the official results.
MDC spokesman Nelson Chamisa said the result was "scandalous".
The MDC accuses Mugabe supporters of rigging the vote and of launching a campaign of intimidation and violence following the elections on 29 March.
Chief Elections Officer Lovemore Sekeramayi said former Finance Minister Simba Makoni came third with 8.3%.
He said a date for the second round between Mr Mugabe and Mr Tsvangirai would be announced later. Correspondents say Mr Makoni is widely expected to back Mr Tsvangirai in any run-off.
Court bid
But the MDC insists there is no need for a run-off.
"This whole thing is a scandal, scandalous daylight robbery and everyone knows that," said Mr Chamisa.
"We won this election outright, and yet what we are being given here as the outcome are some fudged figures meant to save Mugabe and Zanu-PF."
The Secretary General of the MDC, Tendai Biti, told the BBC that the process to verify the electoral result was "aborted prematurely" as the MDC was trying to "expose fraud".
Mr Biti said the party would go to court to try to declare Mr Tsvangirai the next President of Zimbabwe on the basis that he won more votes than Robert Mugabe.