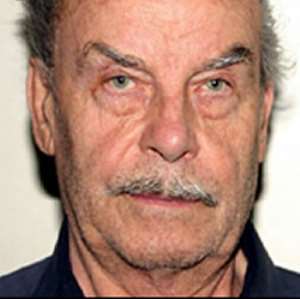 A lodger at the Austrian house where a father allegedly imprisoned and abused his daughter says he saw another man go to the cellar where the abuse happened.
Alfred Dubanovsky told the BBC the man was introduced as a plumber.
The father, Josef Fritzl, often spent nights in the cellar prison, his sister-in-law told Austrian media.
Police say his daughter, Elisabeth, was imprisoned and sexually abused by her father in the cellar for 24 years, in the quiet town of Amstetten.
Seven children were born from the abuse, three of whom remained incarcerated with her, never seeing daylight until they were released earlier this week.
'Despot'
The lodger, Alfred Dubanovsky, rented a room in the Fritzl house for 12 years.
He and other lodgers were forbidden to go down to the cellar under threat of eviction, he told the BBC.
In his ground floor room he heard noises coming from the cellar, but Mr Fritzl passed it off as the gas heating system.
Mr Dubanovsky assumed the basement was being used as a storeroom because a neighbour said Mr Fritzl often took food down to the cellar.

In a separate interview, a sister-in-law, Christine R, told the Oesterreich newspaper that Josef Fritzl used to go into the cellar every morning at 0900 "apparently to draw plans for machines, which he sold to firms" .
"Often he even stayed down there for the night," she added. "Rosi [his wife] wasn't allowed to bring him a coffee".
The newspaper did not give Christine's family name.
She said Mr Fritzl "was a despot, I hated him". She said he "always belittled" his wife Rosemarie, who has told police she knew nothing about the captives in the windowless cellar.
Door inspection
Elisabeth and the children are now in care with the Austrian authorities, who are protecting their privacy at a psychiatric clinic. The oldest daughter, Kerstin, is fighting for her life in hospital.
Josef Fritzl, in police custody, is refusing to answer any more questions, as police try to piece together his life.
Investigators are examining the cellar door, to see how Mr Fritzl operated it. He told police that he used a coded keypad to open it remotely.
Police are checking his claim that the heavy reinforced concrete door would open automatically if he were absent for a long time.
He also reportedly told his victims they would be gassed if anything happened to him. Technicians are trying to establish if this was more than a threat.
Former Austrian kidnap victim Natascha Kampusch told the BBC that Elisabeth Fritzl and her family would need "a lot of silence" to recover, adding: "Time heals all wounds."
Ms Kampusch was kidnapped aged 10 and held in a basement cell for eight years, until she escaped in August 2006.