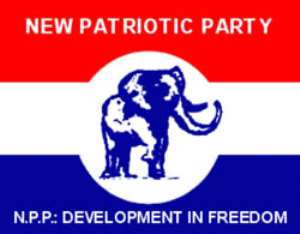 Has Presiding Member for Effutu Municipal Assembly, Mr. Alexander Afenyo has lost the Effutu Constituency primaries of the NPP by a breath-taking margin.
He polled 22 as against 23 for Mr Samuel Owusu Adjei, Minister for Public Sector Reforms who won the contest.
The Thursday contest was predicted to be a titanic duel between the youthful Markins and Mr. Adjei, the incumbent Member of Parliament.

A total of 45 polling station chairmen and constituency executives voted in the election.

It was conducted by Officials of the municipal Electoral Commission, led by Mr Anthony Oppong, Municipal Electoral Officer.

Mr. Owusu Adjei appealed to the chairmen to work harder in their respective electoral areas and propagate the good message of the NPP to enable it to retain power.

Addressing the delegates, Mr Lord Commey, National Organiser who led a team of national executives to witness the vote, urged party supporters to collectively campaign seriously to ensure the party's victory in the 2008 elections.

He advised them to comport themselves during their campaigning and also avoid using abusive language.