Mugabe Will Retain Power If No Run-Off Vote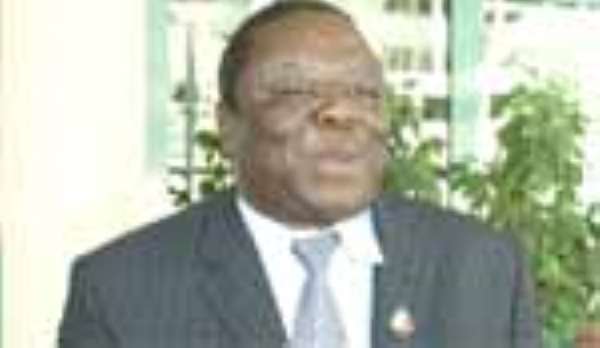 President Robert Mugabe will win re-election by default if opposition leader Morgan Tsvangirai declines to participate in a run-off, the head of the Zimbabwe Electoral Commission told CNN on Thursday.
His remarks came as the verification process, at which party officials were to review voting figures, began Thursday afternoon.
Neither Mugabe nor Tsvangirai attended, sending representatives instead. However independent candidate Simba Makoni attended himself.
Journalists were allowed inside for only a few minutes as the process began, The Associated Press reports.
No indication was given as to when the process would be completed.
Thursday was a national holiday, Labor Day, in Zimbabwe. A few small demonstrations were held, including one by a union group calling for lower taxes and better access to AIDS medications.
The government has not released results from the March 29 presidential election, and reports of violence against opposition supporters have swirled in Zimbabwe amid heightened tensions since then.
Tsvangirai says he won the election with 50.3 percent of the vote -- just more than the 50 percent plus one vote that a candidate needs to win.
His opposition party, the Movement for Democratic Change (MDC), has argued that a run-off is unnecessary and that the government would rig the outcome.
If Tsvangirai does not participate in a run-off, Mugabe would retain the presidency, according to George Chiweshe, head of the Zimbabwe Electoral Commission.
On Wednesday, a senior official in Mugabe's ruling ZANU-PF party said that Tsvangirai received 47 percent of the vote in last month's election, compared with 43 percent for Mugabe. The official did not want to be named.
Asked if the results came from the Zimbabwe Electoral Commission (ZEC), the official would not specify.
"We have ways of knowing these things," he said.
As expected, a spokesman for Tsvangirai's Movement for Democratic Change rejected ZANU-PF's results as rigged and said the party would refuse to participate in any run off vote.
"ZANU-PF is trying to position a discussion about a run-off where there is no run-off," Tsvangirai's spokesman, George Sibotshiwe, told CNN. "Mugabe must concede defeat." AP