NHIA Introduces New NHIS ID Card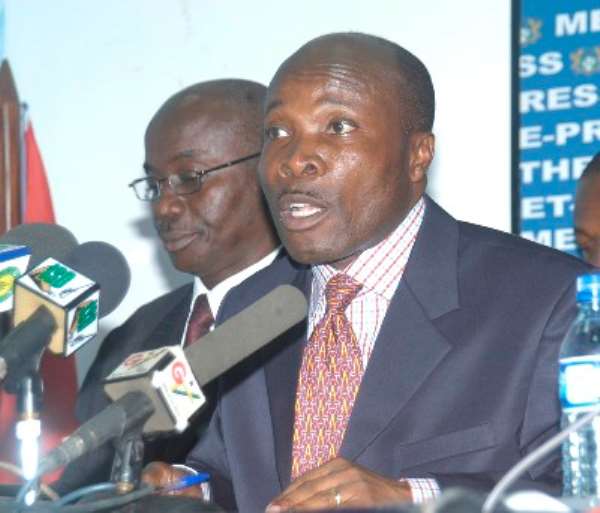 Mr Ras A. Boateng, C.E.O, National Health Insurance Authority
The National Health Insurance Authority (NHIA) today briefed the press and the general public about the status of implementation of the National Health Insurance Scheme (NHIS) as well as efforts being made to establish a more effective scheme.
Mr Ras A. Boateng, C.E.O, National Health Insurance Authority disclosed that the NHIS which commenced in 2005, has insured 55% residents of Ghana as at the year 2007 with 42% being health insurance ID card bearers.
Nevertheless, the NHIS continues to face challenges in its implementation and it is such challenges that the CEO said, has 'called for the continuous attempts to re-engineer the health insurance programmes of countries such as Germany, the United Kingdom, Spain, the United States and others.

Mr Boateng announced that NHIA has introduced a uniformed and a secured member ID card to make the scheme fully portable, eliminate yearly reprinting of member ID card and save four years on ID card processing fees.
He said, the National Health Insurance is a highly subsidised scheme initiated by the Government to provide an affordable, reliable and accessible basic healthcare to every Ghanaian resident.
'The NHIS is one of the few programmes in the world that do not require co-payment for services accessed by members. About 95% of the disease conditions that afflict Ghanaians are covered by the NHIS benefit package,' he stated.
The C.E.O of NHIA, advised all accredited Hospitals, Clinics, Pharmacies and other medical centres who discriminate against NHIS card bearers to desist from such act since NHIA and it Ministry has the power to disaccredit them.