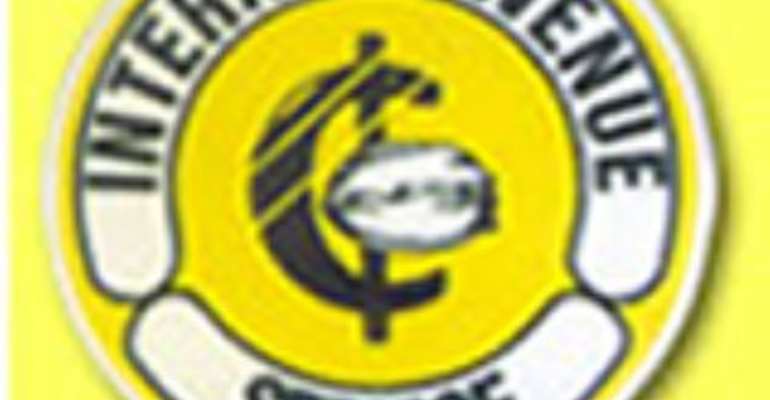 More than 6,213 tax files opened at the Internal Revenue Service (IRS) are no where to be found, according to the Business and Financial Times.
Quoting officials of the Service, the paper said a total of 69,657 active files were in existence as of January 7 while 7,845 files were opened between January and December last year, which should have brought the total number as at the end of December to 77,502.
However, checks by the Service have revealed that the total number of tax files at the close of 2007 was 71,289, which shows that 6,213 files are unaccounted for.
"It appears files are being declared dormant or deleted in the Districts without recourse to due procedure," they said.
The loss of the files indicates that those individuals and businesses cannot be traced for assessment, which will eventually lead to loss of revenue to the state.
This year, the Finance Ministry has pegged the revenue collection target of GH¢1.122 billion for IRS and the Service is yet to determine the extent to which the loss of the files will impact on its tax collection performance for the year.
The IRS Act of 2000, Act 592, requires any person engaged in business to file a return of income for a year of assessment not later than four months after the end of a basis period ending within the year.
IRS wants to depart from the traditional method of compelling taxpayers to pay their tax to ensuring voluntary compliance which is presently on the low side.
Last year, five regions recorded below 50 percent compliance indicating that more than half of employers do not pay any Pay As You Earn (PAYE)tax.
Only the Large Tax payers Unit (LTU) recorded a compliance level of Over 70 percent.
Consequently, the IRS has implored businesses operating in the country to file their tax returns in time in order to avoid penalties.
Officials of the Service made the call when the IRS met the business community in the Greater Accra Region on Tuesday to educate them on the need to pay their income tax.
More than 700 business people took part in the Service's outreach programme, which forms part of the IRS tax celebration week. They urged officials of the IRS to make the filing of tax returns less cumbersome and encouraged them to enhance the Service's tax educational programme.
Ghana currently has an active working population of more than 7 million but only 1.5 people are taxpayers.
This has been attributed to the large informal sector in the economy, which contributes just five percent of total revenue generated in the country.