UN Sets Up Taskforce •On Food Crisis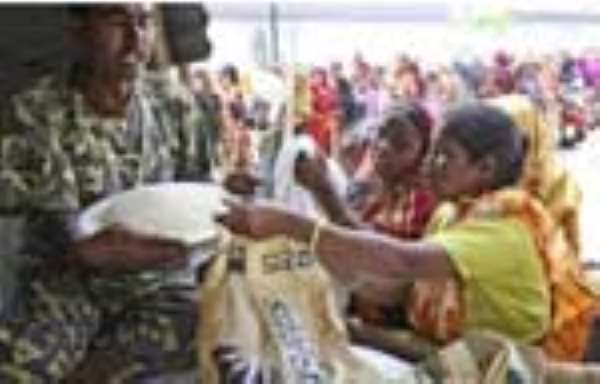 The United Nations has stated that it will set up a taskforce to tackle the global food crisis.
Ban Ki-Moon, UN Secretary General, said the first task would be to feed the millions who are now going hungry because of soaring food prices.
The taskforce, chaired by Mr. Ban, will be made up of the heads of UN agencies and the World Bank.
The UN believes 100 million people are short of food, and the World Food Programme says it will need an extra $755 million this year.
"We consider that the dramatic escalation in food prices worldwide has evolved into an unprecedented challenge of global proportions that has become a crisis for the world's most vulnerable, including the urban poor, "the UN said in a statement after a meeting of agency heads in the Swiss city, Berne.
"The challenge is having multiple effects with its most serious impact unfolding as a crisis for the most vulnerable," it went on.
The cost of staple foods like rice, grain, oil and sugar are all at least 50 percent higher than they were this time last year.
The BBC reported in Berne that in the long term the UN wants an end to what it calls trade distorting agricultural subsidies, and measures to address the damage to food production caused by climate change.
The meeting in Berne was also attended by the head of the World Bank, Robert Zoellick, and the head of the World Trade Organisation, Pascal Lamy.
Mr Zoellick urged countries not to use export bans to protect food stocks.
"These controls encourage hoarding, drive up prices and hurt the poorest people around the world who are struggling to feed themselves," he said.
In a statement after the meeting, the World Bank disclosed that it would double its lending for agriculture in Africa over the next year.
It said it is also considering providing quicker and more flexible financing for poor countries.
By Nicholas Tetteh