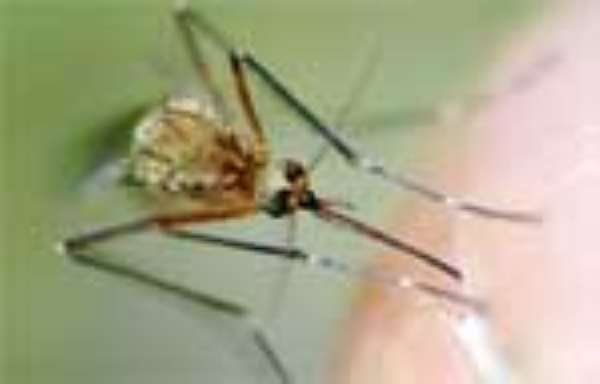 AS PART of efforts to combat malaria in selected communities in the country Beatex Ghana Limited, manufacturers of Lord Mosquito coils and spray, last Friday organized a float through some principal streets of Ashaiman.
The float was used to also distribute free mosquito coils to the general public.
Briefing DAILY GUIDE after the float, the Managing Director of the company, Akoto Bamfo, indicated that if government gives coil producers the chance they could combat malaria in the communities without any intervention by foreign donors.
He noted that the amount of money spent by government to combat malaria was so huge that if other enterprises which deal in mosquito repellants could come together they would help save the money for other developmental projects.
"Government spends 77million dollars every year on mosquitoes and malaria and we can do something to bring down the cost," he said.
The Managing Director hinted that though the use of mosquito nets would reduce mosquito bites, environmental control measures such as the clearing of bushes and cleaning of gutters also count.
"Policy makers only think that the use of treated mosquito nets is the best way to stop malaria, which is inadequate. Even mosquitoes can bite you when you are in public places and not necessarily in your rooms or when you get out of the net," he indicated.
He pointed out that if government wanted to combat malaria in the system then there was the need to use a comprehensive approach such as spraying of the environment among others.
He revealed that in all, 14,000 boxes of Lord mosquito coils were distributed and that the company intends carrying out the exercise in other communities also.
Commenting on the coil industry in the country Mr Akoto Bamfo disclosed that some of the coils imported into the country did not contain active ingredients that could kill mosquitoes, thus one could use a particular coil and still be bitten by mosquitoes.
By Linda Tenyah & Edna Akintonde