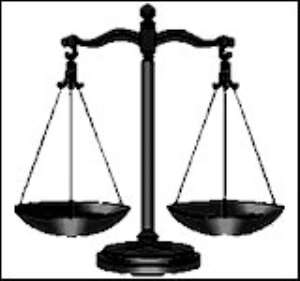 Listen to George Sipa Yankey
Dr. George Sipa Yankey, former director at the Finance and Economic Planning Ministry, and also former President of the ECOWAS Bank for Investment and Development says the judgement that sent him to prison over his alleged involvement in the Quality Grain investment losses to the State was written from the Castle, Osu, and never by the trial judge.
George Adjah-Sipa Yankey, spokesman on Trade and Industry for the National Democratic Congress, is on Joy FM's Super Morning Show and tells host Kojo Oppong-Nkrumah, that the late Justice Dixon Kwame Afreh, who tried him for willfully causing financial loss to the State, never wrote the 'red inked' judgement but it was given him at the Castle when on the day of delivering his judgement, he was summoned there.
He said the judgement was written by three people; two senior officials at the Attorney-General's Office and a senior Supreme Court Judge. He would not identify them by names.
The former Chief Executive Officer of the Ghana Gateway Programme says the ruling New Patriotic Party government has been so vindictive and set out to humiliate its opponents, especially those in the NDC, and unfortunately, the 'wickedness' has now been extended to its own members, citing the case of Alan Kyerematen.
But the man, who started his radio programme with a prayer because he is a practising 'born again', says he has forgiven all who had a hand in his imprisonment, and so has he been praying for all who hated him, including President J.A. Kufuor.
On April 28, 2003, George Yankey was sentenced to two years' imprisonment along with Ibrahim Adam, Former Minister of Food and Agriculture while Kwame Peprah, Former Minster of Finance and Economic Planning was sentenced to four years' imprisonment.
They were charged with conspiracy and causing financial loss of 20 million dollars to the State in a rice project at Aveyime in the Volta Region.
More soon.