Living standards in LDCs still low – UNCTAD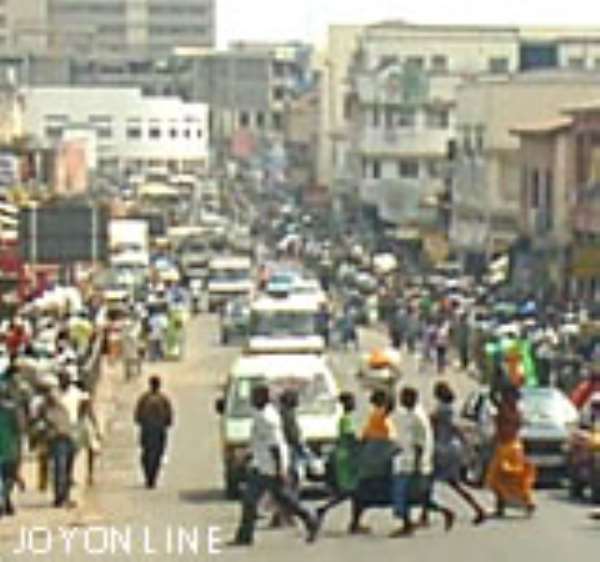 Despite improvements in world GDP, the relative gap in living standards between developed and the developing countries remains large, according to the United Nations Conference on Trade and Development (UNCTAD) facts and figures on world economy.

The per capita income of developed countries in 2006 was 18 times higher than that of developing countries, it said. In 1980, it was 23 times higher.
UNCTAD said the recent progress mainly reflected rapid economic advances in East and South Asia.
The UNCTAD statement received by the GNA on Monday said in the last five years, annual economic growth in African countries was between five and six per cent.
It said the difference in average income between Europe and Africa continued to increase. Africa's GDP per capita in 2006 was 1,160 dollars with 914 dollars in sub-Saharan Africa and 31,622 dollars in Europe for the same year.
The world GDP grew by an average rate of three per cent a year between 2000 and 2006 with GDP per capita in developing countries increasing by almost 30 per cent between 2003 and 2007, compared with 10 per cent for the Group of Seven highly industrialized nations.
South-South trade had also increased during the past decade from 580 billion dollars in 1995 to over two trillion dollars in 2006.
In 2006, South-South trade accounted for 17 per cent of the world trade and 46 per cent of developing countries' total trade.
The statement said South-East Asia accounted for 72 per cent of the total value of trade between developing countries in 2006; manufacturing represented half of south-south trade in 2006 while 28 per cent of exports from Africa were to developing countries in 2006.
Global Foreign Direct Investment inflows totalled 1,306 billion dollars in 2006 recording an increase of 38 per cent from 2005. The stock of FDI reached 12 trillion dollars in 2006 while FDI inflow to developing countries and those with economies in transition attained the highest levels of 379 and 69 billion respectively.
FDI into Africa doubled between 2004 and 2006 to a record 36 billion dollars spurred by the search for primary resources.
In 2000 to 2003, it took five workers in less developed countries to match the output of one worker in a typical developing country and took 94 workers in an LDS to match the value produced by one worker in a developed country.
There are only 94.3 scientific researchers per a million people in LDCs compared to 313 in developing countries and 3,728 in industrialized countries belonging to the Organization for Economic Cooperation and Development.
Five of LDCs - Haiti, Cape Verde, Samoa, Gambia and Somalia - had lost more than half of the university educated professionals in recent years because they had moved to industrialized countries in search of better working and living conditions.